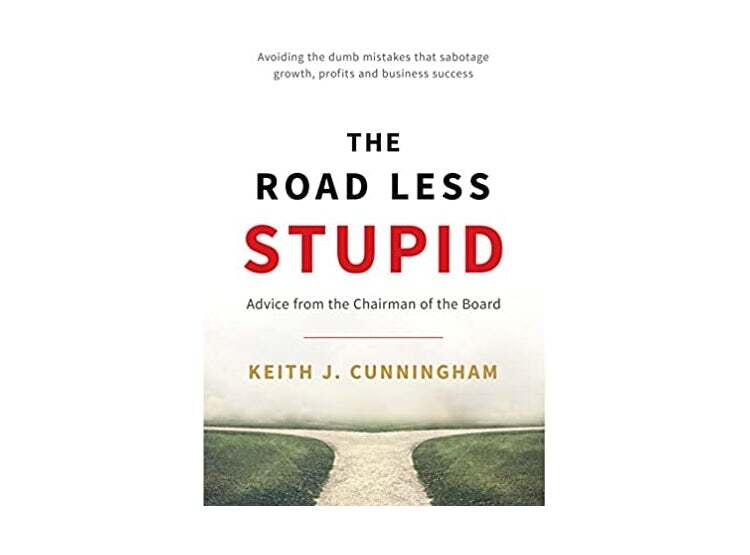 To my big surprise, I found the question
"How to Ruin Someone's Life or Business"
in Rich Dad's book:
"The Road Less Stupid."
I enjoyed listening to the audiobook because it added many new ideas to my entrepreneurial thinking time. Anyway, I spent some of my thinking time on the question:
How to Ruin Someone's Business or Life?
I found one controversial question about "how to destroy someone's life or business?" in this podcast:
"If I would be my #1 competitor, what would I do to create the biggest damage to my business?"
It means: My own company is A, and my competition is B.
What would I do in the role of company B = my competitor?
If I would be company B, what could I do to damage company A's business?
The first thing to destroy Someone's Life or Business that came to my mind was not very charming: "A shit storm on Facebook," 😮 So I posted the following question to the members of my mastermind group:
Klaus Forster:
"The best thinking time question I got today is:
If I would be my competitor,
what would I do,
to create the biggest damage to my business?"
A lively conversation started with a lady working for television, where they need to attract a lot of attention. Because bad news is selling better, the media needs to come up and publish bad news.
Let me share her story about how to ruin someone's life or business:
"It kinda remind me of my argue with one of my producer long time ago, probably 14 years ago. So one day our competitor TV series got into number 1. My producer said "So what can we make to take them down?" My reply was I don't want to create something to take someone down, that is not a good intention. If I want to create something my intention should be to make something good that people can enjoy and add value to their life.

He was angry. So we created something and we only managed to get into top 10. He was even more angry when my other TV series, which I made with another TV company made it to number 1. He thought I paid more attention to the other company."
Thinking it from a different perspective about  how to destroy Someone's Life or Business:
"If I would be my competition:
What would I do to create the most extensive damage to my business?"
The truth was, when I created that TV series I put all my heart into it. I did my research about the hospital, medical doctors, met survivors, that was why the series seemed real and touched many people's heart. The story was about a teenagers having leukemia having to deal with her sickness. Her family breaking down because of it, her boyfriend and friends going away. And at the end she realized, that the only person that will stand up is herself. And when she finally did, it pulled all her beloved back. Because they look up to her. So for me what important is your intention, success, attention, everything will follow.

The reason why I put all of my heart was because the producer had the same vision of creating something to add more value to life, not to take someone down. So we did what we could to make it good by spending time on research and stuff.
Other mastermind members added to these thoughts on how to Ruin Someone's Life or Business.
I like her intention and believe. Because, if you go around trying to damage others, you damage yourself, in the long term.
Yes, there is no point of going out, to taking one down.

Klaus Forster:
I agree, and it is NOT the direction I like to think 🤔 either, because it NOT conforms to my business ethics. Because I think it is not a good idea at all to destroy someone's life or business. Even though, I want to encourage you to keep on thinking about dirty tricks, illegal or non ethic methods!

It is NOT at all about implementing these ideas, but rather to find the real weak point of your own business. So that you can act on it.

I see, now I get it, it is more thinking of what your competitor could do to damage you. So you can improve in that area.
Good thinking Klaus, thank you for making us seeing this.
Perspective change on how to Ruin Someone's Life or Business
Switching the perspective gave me some good inspirations, which are worth thinking about deeper:
"How to get as much attention as from a shit storm?"
"How can I provide more customer benefits by doing it?"
After thinking about that for a while, I came up with the ideas:
Posting something so funny that it goes viral instead of a shit storm.
I am sending a test buyer to my competitor instead of sending one only to my business.
So I would be able to create positive attention and get the information about which field we are doing worse than our competition?
Before I stepped into my competitor's role, I could only think of a test buyer checking my own business. Changing into company B's perspective enabled this idea. By doing this, I can learn about the customer experience they provide, which brings me nearer to the answer to the initial question. Share ideas about how to destroy Someone's Life or Business in the comments below this article.
Another good technique to change perspective is meditation. Here are four guided meditations to do so to find answers to a question that bothers you and you cannot come to a conclusion by thinking:
Why is this blog called:
How to Ruin Someone's Life or Business?
Probably you are curious why I chose the almost misleading title: How to destroy Someone's Life or Business. The reasons for it are: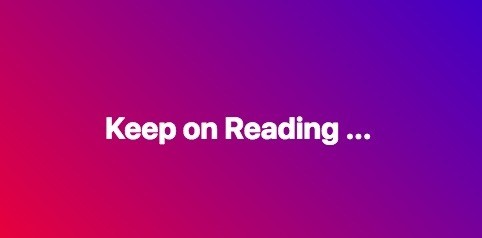 Search engine optimization for this blog. After checking the most frequently used keywords in my initial text, I found out that business, competition, and damage were the most commonly used ones. So I put them in the Google Adds keyword planner and played around with phrases containing these words.
One suggested phase was: How to Ruin Someone's Life. It is getting seared between 1.000 and 10.000 times a month and has low competition. Further, I considered this issue as controversial, that it has the chance to go viral. And many people will read it and - hopefully - benefit from it. So without doing anything harmful to the competition, I implemented both of my ideas from my thinking time in this blog.
Review on "How to Destroy Someone's Business or Life"
(Sept. 20, 2018) Three months after publishing this blog, I analyzed with Google Webmaster Tools which of my pages and blogs appear the most frequently in the google search results. And it turned out that this one appeared most frequently! It also had the highest click rate. I learned that visitors of this blog stayed about 2 minutes on average, which is about 40% below the average time of the pages. That only lasts, to read half of it. And that almost all visitors left my webpage without referring to another page of it. This means I need to make the first part of the text more appealing. And that I need to offer more value to the blog visitors by adding links to other related issues on my webpage.
---
how to ruin someone's life
how to Destroy someone's life
how to ruin someone's business
how to Destroy someones life
how to ruin someone's small business
how to Destroy someones business
ruin someones life
how to Destroy someone's life with their number
ruin someone's life
ways to Destroy someone's life