Yang sangat mengejutkan saya, saya menemukan pertanyaan "Bagaimana Menghancurkan Kehidupan atau Bisnis Seseorang" dalam buku audio yang saya dengarkan: "Jalan yang Lebih Sedikit Bodoh". Sebenarnya, saya senang mendengarkannya karena itu menambahkan banyak ide baru ke saya waktu berpikir kewirausahaan. Bagaimanapun, saya menghabiskan sebagian waktu berpikir saya untuk pertanyaan:
Bagaimana Cara Merusak Kehidupan atau Bisnis Someones?
I found one controversial question about "how to ruin someone's life or business?" In this book:
"If I would be my #1 competitor, what would I do, to create the biggest damage to my business?"
Artinya: Perusahaan saya sendiri adalah A, dan pesaing saya adalah B.
Apa yang akan saya lakukan, dalam peran perusahaan B = pesaing saya?
Jika saya akan menjadi perusahaan B, apa yang dapat saya lakukan, untuk merusak bisnis perusahaan A?
The first thing to Ruin Someone's Life or Business that came to my mind was not very charming: "A shit storm on Facebook" 😮 So I posted the following question to the members of my mastermind group:
Klaus Forster:
"Pertanyaan waktu berpikir terbaik yang saya dapatkan hari ini adalah:
If I would be my competitor,
what would I do,
menciptakan kerusakan terbesar pada bisnis saya? "
This started a lively conversation about it with a lady, who was working for television. Where they need to attract a lot of attention. Due to the fact, that bad news is selling better, the media need to come up and publish bad news.
Izinkan saya membagikan kisahnya tentang bagaimana menghancurkan kehidupan atau bisnis seseorang:
"Ini mengingatkan saya pada pertengkaran saya dengan salah satu produser saya dulu, mungkin 14 tahun yang lalu. Jadi suatu hari, serial TV pesaing kami masuk ke nomor 1. Produser saya berkata, "Jadi apa yang bisa kita buat untuk menjatuhkan mereka?" Balasan saya adalah saya tidak ingin membuat sesuatu untuk menjatuhkan seseorang, itu bukan niat yang baik. Jika saya ingin menciptakan sesuatu, niat saya adalah membuat sesuatu yang baik yang dapat dinikmati orang dan menambah nilai dalam hidup mereka.

Dia marah. Jadi kami membuat sesuatu dan kami hanya berhasil masuk 10 besar. Dia semakin marah ketika serial TV saya yang lain, yang saya buat dengan perusahaan TV lain, berhasil menduduki peringkat 1. Dia pikir saya lebih memperhatikan perusahaan lain. "
Memikirkannya dari perspektif yang berbeda tentang bagaimana Merusak Kehidupan atau Bisnis Seseorang:
"Jika saya akan menjadi pesaing saya:
Apa yang akan saya lakukan, untuk menciptakan kerusakan terbesar pada bisnis saya? "
Sebenarnya, ketika saya membuat serial TV itu, saya mencurahkan segenap hati untuk itu. Saya melakukan penelitian saya tentang rumah sakit, dokter medis, bertemu dengan survivor, itulah mengapa serial tersebut tampak nyata dan menyentuh hati banyak orang. Ceritanya tentang seorang remaja yang menderita leukemia yang harus mengatasi penyakitnya. Keluarganya hancur karena itu, pacar dan teman-temannya pergi. Dan pada akhirnya dia menyadari, bahwa satu-satunya orang yang akan berdiri adalah dirinya sendiri. Dan ketika dia akhirnya melakukannya, itu menarik kembali semua kekasihnya. Karena mereka mengaguminya. Jadi buat saya yang penting niat, sukses, perhatian, semuanya akan mengikuti.

Alasan mengapa saya menaruh sepenuh hati adalah karena produser memiliki visi yang sama untuk menciptakan sesuatu untuk menambah nilai lebih pada kehidupan, bukan untuk menjatuhkan seseorang. Jadi kami melakukan apa yang kami bisa untuk membuatnya bagus dengan menghabiskan waktu untuk penelitian dan hal-hal lainnya.
Anggota dalang lainnya menambahkan pemikiran ini tentang bagaimana Menghancurkan Kehidupan atau Bisnis Seseorang
I like her intention and believe. Because, if you go around trying to damage others, you damage yourself, in the long term.
Ya, tidak ada gunanya keluar, menjatuhkan satu.

Klaus Forster:
Saya setuju, dan ini BUKAN arah yang saya suka pikirkan 🤔 juga, karena TIDAK sesuai dengan etika bisnis saya. Karena menurut saya, menghancurkan kehidupan atau bisnis seseorang bukanlah ide yang baik. Meskipun demikian, saya ingin mendorong Anda untuk terus memikirkan trik-trik kotor, ilegal, atau metode non-etika!

Ini sama sekali BUKAN tentang penerapan ide-ide ini, melainkan untuk menemukan titik lemah sebenarnya dari bisnis Anda sendiri. Sehingga Anda bisa menindaklanjutinya.

Begitu, sekarang saya mengerti, itu lebih memikirkan apa yang dapat dilakukan pesaing Anda untuk menyakiti Anda. Jadi Anda bisa meningkatkan di area itu.
Pemikiran bagus Klaus, terima kasih telah membuat kami melihat ini.
Perubahan perspektif tentang cara Merusak Kehidupan atau Bisnis Seseorang
Mengubah perspektif benar-benar memberi saya beberapa inspirasi bagus, yang layak untuk dipikirkan lebih dalam:
"Bagaimana cara mendapatkan perhatian sebanyak dari badai kotoran?"
"Bagaimana saya dapat memberikan lebih banyak manfaat bagi pelanggan dengan melakukannya?"
Setelah memikirkan hal itu sebentar, saya mendapatkan ide:
Memposting sesuatu yang sangat lucu sehingga menjadi viral, bukan menjadi badai.
Mengirim pembeli uji ke pesaing saya, alih-alih mengirim satu pembeli saja ke bisnis saya.
Jadi saya akan mampu menciptakan perhatian positif dan mendapatkan informasi, di bidang mana kita melakukan lebih buruk daripada persaingan kita?
Sebelum saya melangkah ke peran pesaing saya, saya hanya bisa memikirkan pembeli uji yang memeriksa bisnis saya sendiri. Mengubah perspektif perusahaan B, memungkinkan ide ini. Dengan melakukan ini, saya dapat mempelajari tentang pengalaman pelanggan yang mereka berikan. Yang membawa saya lebih dekat ke jawaban atas pertanyaan awal. Jadi tolong, bagikan ide Anda tentang bagaimana Merusak Kehidupan atau Bisnis Seseorang di komentar di bawah artikel ini.
Teknik bagus lainnya untuk mengubah perspektif adalah melalui meditasi. Berikut adalah 4 meditasi terpandu untuk melakukannya, untuk menemukan jawaban atas sebuah pertanyaan, yang mengganggu Anda, dan Anda tidak dapat mencapai kesimpulan dengan berpikir:
Mengapa blog ini disebut:
Bagaimana Cara Merusak Kehidupan atau Bisnis Seseorang?
Mungkin Anda penasaran, mengapa saya memilih judul yang hampir menyesatkan: Bagaimana Menghancurkan Kehidupan atau Bisnis Seseorang. Alasannya adalah, beberapa pertimbangan tentang…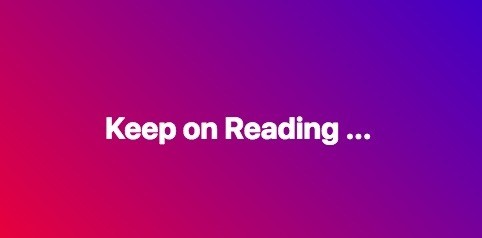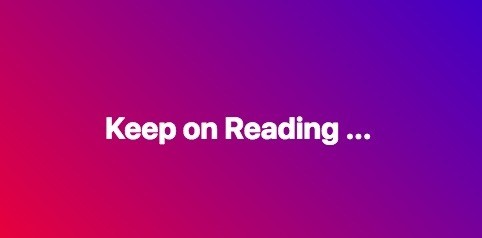 optimisasi mesin pencari untuk blog ini. Setelah memeriksa kata kunci yang paling sering digunakan dalam teks awal saya, saya menemukan bahwa bisnis, persaingan, dan kerusakan adalah yang paling sering digunakan sekali. Jadi saya memasukkannya ke dalam perencana kata kunci Google Adds dan bermain-main dengan beberapa frasa yang mengandung kata-kata ini.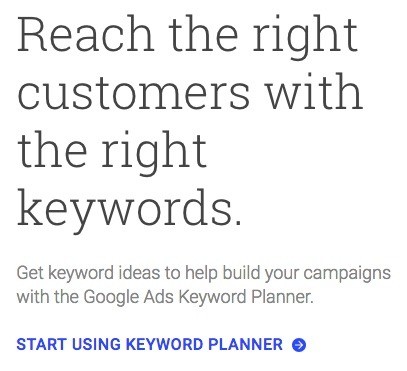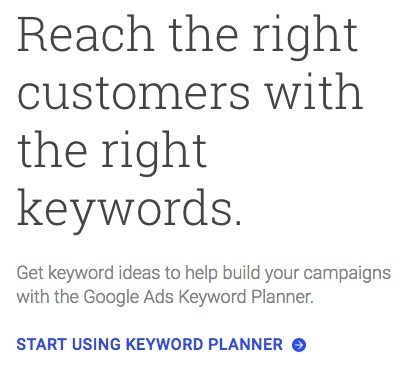 Satu fase yang disarankan adalah: Bagaimana Menghancurkan Kehidupan Seseorang. Itu dibakar antara 1.000 dan 10.000 kali sebulan dan memiliki persaingan yang rendah. Lebih jauh, saya menganggap masalah ini kontroversial, sehingga memiliki peluang untuk menjadi viral. Dan banyak orang akan membacanya, dan - semoga - mendapat manfaat darinya. Jadi tanpa melakukan hal buruk dalam persaingan, saya menerapkan kedua ide saya dari waktu berpikir saya di blog ini.
Ulasan tentang "Cara Merusak Kehidupan atau Bisnis Seseorang"
(20 Sep. 2018) Tiga bulan setelah memublikasikan blog ini, saya menganalisis dengan Alat Webmaster Google mana dari halaman dan blog saya yang paling sering muncul di hasil penelusuran google. Dan ternyata, yang ini paling sering muncul! Itu juga memiliki rasio klik tertinggi. Tetapi saya mengetahui bahwa pengunjung blog ini rata-rata bertahan sekitar 2 menit, yaitu sekitar 40% di bawah waktu rata-rata halaman. Ini hanya bertahan, untuk membaca setengahnya. Dan hampir semua pengunjung meninggalkan halaman web saya tanpa merujuk ke halaman lain darinya. Jadi saya belajar, bahwa saya perlu membuat bagian pertama teks itu lebih menarik. Dan saya perlu menawarkan nilai lebih kepada pengunjung blog, dengan menambahkan tautan ke masalah terkait lainnya di halaman web saya.
Anda dapat menemukan buku audio "Jalan yang tidak terlalu bodoh" di sini: http://a.co/5oUfXNm
bagaimana menghancurkan hidup seseorang
bagaimana menghancurkan hidup seseorang
bagaimana merusak bisnis seseorang
bagaimana menghancurkan kehidupan seseorang
bagaimana menghancurkan bisnis kecil seseorang
bagaimana menghancurkan bisnis seseorang
merusak hidup seseorang
bagaimana menghancurkan hidup seseorang dengan nomornya
merusak hidup seseorang
cara untuk menghancurkan hidup seseorang