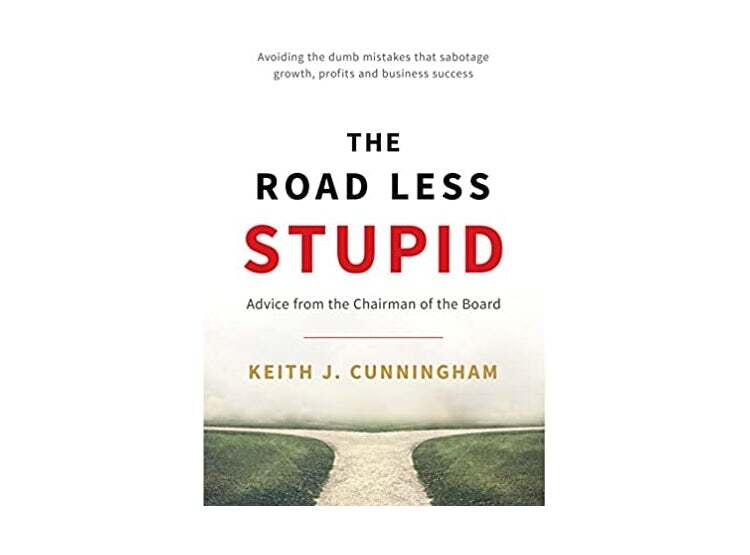 Zu meiner großen Überraschung fand ich die Frage
"Wie man das Leben oder Geschäft von jemandem ruiniert"
in Rich Dads Buch:
"The Road Less Stupid."
Ich habe das Hörbuch gerne gehört, weil es meine unternehmerische Denkzeit um viele neue Ideen bereichert hat. Jedenfalls verbrachte ich einen Teil meiner Denkzeit mit der Frage:
Wie kann man jemandes Geschäft oder Leben ruinieren?
Ich habe eine umstrittene Frage zu "Wie kann man das Leben oder Geschäft von jemandem zerstören?" gefunden. in diesem Podcast:
"Wenn ich mein Konkurrent Nr. 1 wäre, was würde ich tun, um meinem Unternehmen den größten Schaden zuzufügen?"
Es bedeutet: Meine eigene Firma ist A und meine Konkurrenz ist B.
Was würde ich in der Rolle von Unternehmen B = meinem Konkurrenten tun?
Wenn ich Firma B wäre, was könnte ich tun, um dem Geschäft von Firma A zu schaden?
The first thing to destroy Someone's Life or Business that came to my mind was not very charming: "A shit storm on Facebook," 😮 So I posted the following question to the members of my Mastermind Gruppe:
Klaus Forster:
"Die beste Frage zum Nachdenken, die ich heute bekommen habe, ist:
Wenn ich mein Konkurrent wäre,
was würde ich tun,
um meinem Unternehmen den größten Schaden zuzufügen?"
Ein lebhaftes Gespräch begann mit einer Dame, die für das Fernsehen arbeitet, wo sie viel Aufmerksamkeit erregen müssen. Da sich schlechte Nachrichten besser verkaufen, müssen die Medien auftauchen und schlechte Nachrichten veröffentlichen.
Lassen Sie mich ihre Geschichte darüber erzählen, wie man jemandes Leben oder Geschäft ruiniert:
"Es erinnert mich irgendwie an meinen Streit mit einem meiner Produzenten vor langer Zeit, wahrscheinlich vor 14 Jahren. Eines Tages kam unsere konkurrierende TV-Serie auf Platz 1. Mein Produzent sagte: "Also, was können wir tun, um sie zu Fall zu bringen?" Meine Güte Antwort war: "Ich will nichts schaffen, um jemanden niederzumachen, das ist keine gute Absicht." Wenn ich etwas erschaffen möchte, sollte meine Absicht darin bestehen, etwas Gutes zu schaffen, das den Menschen Spaß macht und ihrem Leben einen Mehrwert verleiht.

Er war wütend. Also haben wir etwas geschaffen und wir haben es nur in die Top 10 geschafft. Er war noch wütender, als meine andere TV-Serie, die ich mit einer anderen TV-Firma gemacht habe, es auf Platz 1 geschafft hat. Er dachte, ich würde der anderen Firma mehr Aufmerksamkeit schenken."
Aus einer anderen Perspektive darüber nachdenken, wie man das Leben oder Geschäft von jemandem zerstört:
"Wenn ich meine Konkurrenz wäre:
Was würde ich tun, um meinem Unternehmen den größten Schaden zuzufügen?"
Die Wahrheit war, als ich diese TV-Serie kreierte, habe ich mein ganzes Herz hineingesteckt. Ich recherchierte über das Krankenhaus, Ärzte, traf Überlebende, deshalb wirkte die Serie real und berührte die Herzen vieler Menschen. Die Geschichte handelte von einer an Leukämie erkrankten Teenagerin, die sich mit ihrer Krankheit auseinandersetzen musste. Ihre Familie bricht daran zusammen, ihr Freund und ihre Freunde gehen weg. Und am Ende wurde ihr klar, dass die einzige Person, die aufstehen wird, sie selbst ist. Und als sie es endlich tat, zog es all ihre Geliebten zurück. Weil sie zu ihr aufschauen. Was für mich also wichtig ist, ist Ihre Absicht, Ihr Erfolg, Ihre Aufmerksamkeit, alles wird folgen.

Der Grund, warum ich mein ganzes Herz gelegt habe, war, dass der Produzent die gleiche Vision hatte, etwas zu schaffen, das dem Leben mehr Wert verleiht, und nicht jemanden zu Fall zu bringen. Also haben wir alles getan, um es gut zu machen, indem wir Zeit für Forschung und andere Dinge aufgewendet haben.
Andere Mastermind-Mitglieder fügten diesen Gedanken hinzu, wie man jemandes Leben oder Geschäft ruiniert.
Ich mag ihre Absicht und glaube. Denn wenn Sie herumgehen und versuchen, anderen Schaden zuzufügen, beschädigen Sie sich langfristig.
Ja, es hat keinen Sinn auszugehen, einen auszuschalten.

Klaus Forster:
I agree, and it is NOT the direction I like to think 🤔 either, because it NOT conforms to my business ethics. Because I think it is not a good idea at all to destroy someone's life or business. Even though, I want to encourage you to keep on thinking about dirty tricks, illegal or non ethic methods!

Es geht überhaupt nicht darum, diese Ideen umzusetzen, sondern die wahre Schwachstelle Ihres eigenen Geschäfts zu finden. Damit Sie darauf reagieren können.

Ich verstehe, jetzt verstehe ich, es wird mehr darüber nachgedacht, was Ihr Konkurrent tun könnte, um Ihnen Schaden zuzufügen. So können Sie sich in diesem Bereich verbessern.
Gut denkender Klaus, danke, dass wir das gesehen haben.
Perspektivenwechsel, wie man das Leben oder Geschäft von jemandem ruiniert
Der Wechsel der Perspektive hat mir einige gute Inspirationen gegeben, über die es sich lohnt, tiefer zu denken:
"Wie bekommt man so viel Aufmerksamkeit wie von einem Scheißsturm?"
"Wie kann ich dadurch mehr Kundennutzen erzielen?"
Nachdem ich eine Weile darüber nachgedacht hatte, kam mir die Idee:
Etwas so Lustiges posten, dass es statt eines Shitstorms viral wird.
Ich schicke einen Testkäufer zu meinem Konkurrenten, anstatt nur einen zu meinem Unternehmen zu schicken.
So könnte ich positive Aufmerksamkeit erzeugen und die Information bekommen, in welchem ​​Bereich wir schlechter abschneiden als unsere Konkurrenz?
Bevor ich in die Rolle meines Konkurrenten schlüpfte, konnte ich nur an einen Testkäufer denken, der mein eigenes Geschäft überprüft. Der Wechsel in die Perspektive von Unternehmen B ermöglichte diese Idee. Auf diese Weise kann ich etwas über das Kundenerlebnis erfahren, das sie bieten, was mich der Antwort auf die Ausgangsfrage näher bringt. Teilen Sie in den Kommentaren unter diesem Artikel Ideen mit, wie Sie das Leben oder Geschäft von jemandem zerstören können.
Eine weitere gute Technik, um die Perspektive zu wechseln, ist Meditation. Hier sind vier geführte Meditationen, um Antworten auf eine Frage zu finden, die Sie beschäftigt und auf die Sie nicht durch Nachdenken kommen können:
Warum heißt dieser Blog:
Wie man jemandes Leben oder Geschäft ruiniert?
Wahrscheinlich sind Sie neugierig, warum ich den fast irreführenden Titel gewählt habe: Wie man das Leben oder Geschäft von jemandem zerstört. Die Gründe dafür sind: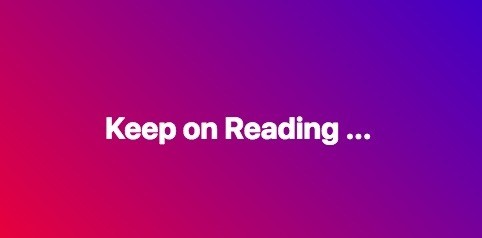 Suchmaschinenoptimierung für diesen Blog. Nachdem ich die am häufigsten verwendeten Schlüsselwörter in meinem Ausgangstext überprüft hatte, fand ich heraus, dass Geschäft, Wettbewerb und Schaden die am häufigsten verwendeten waren. Also habe ich sie in den Keyword-Planer von Google Adds eingefügt und mit Phrasen herumgespielt, die diese Wörter enthalten.
Eine vorgeschlagene Phase war: Wie man jemandes Leben ruiniert. Es wird zwischen 1.000 und 10.000 Mal im Monat verbrannt und hat wenig Konkurrenz. Außerdem hielt ich dieses Thema für umstritten, da es die Chance hat, viral zu werden. Und viele Menschen werden es lesen und – hoffentlich – davon profitieren. Also ohne der Konkurrenz etwas zu schaden, habe ich meine beiden Ideen aus meiner Bedenkzeit in diesem Blog umgesetzt.
Rezension zu "Wie man das Geschäft oder Leben von jemandem zerstört"
(20.09.2018) Drei Monate nach Veröffentlichung dieses Blogs habe ich mit den Google Webmaster Tools analysiert, welche meiner Seiten und Blogs am häufigsten in den Google-Suchergebnissen auftauchen. Und es stellte sich heraus, dass dieser am häufigsten vorkam! Es hatte auch die höchste Klickrate. Ich habe erfahren, dass Besucher dieses Blogs im Durchschnitt etwa 2 Minuten verweilen, was etwa 40 % unter der durchschnittlichen Zeit der Seiten liegt. Das reicht nur, um die Hälfte davon zu lesen. Und dass fast alle Besucher meine Webseite verlassen haben, ohne auf eine andere Seite davon zu verweisen. Das bedeutet, dass ich den ersten Teil des Textes ansprechender gestalten muss. Und dass ich den Blog-Besuchern mehr Wert bieten muss, indem ich Links zu anderen verwandten Themen auf meiner Webseite hinzufüge.
---
wie man jemandes Leben ruiniert
wie man jemandes Leben zerstört
wie man jemandes Geschäft ruiniert
wie man jemandes Leben zerstört
wie man jemandes kleines Geschäft ruiniert
wie man jemandes Geschäft zerstört
jemandes Leben ruinieren
wie man jemandes Leben mit seiner Nummer zerstört
jemandes Leben ruinieren
Möglichkeiten, das Leben eines Menschen zu zerstören