Free Text to Speech
To my big surprise, I found the question "How to Ruin Someones Life or Business" in an audiobook I was listening to: "The Road Less Stupid". Actually, I enjoyed listening to it because it added a lot of new ideas to my unternehmerische Denkzeit. Wie auch immer, ich habe einen Teil meiner Denkzeit mit der Frage verbracht:
Wie man jemandes Leben oder Geschäft ruiniert?
I found one controversial question about "how to ruin someone's life or business?" In this book:
"Wenn ich mein Hauptkonkurrent wäre, was würde ich tun, um meinem Unternehmen den größten Schaden zuzufügen?"
Es bedeutet: Meine eigene Firma ist A und meine Konkurrenz ist B.
Was würde ich in der Rolle von Unternehmen B = meinem Konkurrenten tun?
Wenn ich Firma B wäre, was könnte ich tun, um das Geschäft von Firma A zu beschädigen?
The first thing to Ruin Someone's Life or Business that came to my mind was not very charming: "A shit storm on Facebook" 😮 So I posted the following question to the members of my Mastermind Gruppe:
Klaus Forster:
"The best thinking time question I got today is:
Wenn ich mein Konkurrent wäre,
was würde ich tun,
to create the biggest damage to my business?"
Dies führte zu einem lebhaften Gespräch mit einer Frau, die für das Fernsehen arbeitete. Wo sie viel Aufmerksamkeit erregen müssen. Aufgrund der Tatsache, dass sich schlechte Nachrichten besser verkaufen, müssen die Medien auftauchen und schlechte Nachrichten veröffentlichen.
Lassen Sie mich ihre Geschichte darüber erzählen, wie man jemandes Leben oder Geschäft ruiniert:
"It kinda remind me of my argue with one of my producer long time ago, probably 14 years ago. So one day our competitor TV series got into number 1. My producer said "So what can we make to take them down?" My reply was I don't want to create something to take someone down, that is not a good intention. If I want to create something my intention should be to make something good that people can enjoy and add value to their life.

He was angry. So we created something and we only managed to get into top 10. He was even more angry when my other TV series, which I made with another TV company made it to number 1. He thought I paid more attention to the other company."
Thinking it from a different perspective about how to Ruin Someone's Life or Business:
"Wenn ich meine Konkurrenz wäre:
Was würde ich tun, um meinem Unternehmen den größten Schaden zuzufügen? "
The truth was, when I created that TV series I put all my heart into it. I did my research about the hospital, medical doctors, met survivors, that was why the series seemed real and touched many people's heart. The story was about a teenagers having leukemia having to deal with her sickness. Her family breaking down because of it, her boyfriend and friends going away. And at the end she realized, that the only person that will stand up is herself. And when she finally did, it pulled all her beloved back. Because they look up to her. So for me what important is your intention, success, attention, everything will follow.

Der Grund, warum ich mein ganzes Herz gelegt habe, war, dass der Produzent die gleiche Vision hatte, etwas zu schaffen, das dem Leben mehr Wert verleiht, und nicht jemanden zu Fall zu bringen. Also haben wir alles getan, um es gut zu machen, indem wir Zeit für Forschung und andere Dinge aufgewendet haben.
Other mastermind members added to these thoughts on how to Ruin Someone's Life or Business
Ich mag ihre Absicht und glaube. Denn wenn Sie herumgehen und versuchen, anderen Schaden zuzufügen, beschädigen Sie sich langfristig.
Ja, es hat keinen Sinn auszugehen, einen auszuschalten.

Klaus Forster:
I agree, and it is NOT the direction I like to think 🤔 either, because it NOT conforms to my business ethics. Because I think it is not a good idea at all to ruin someone's life or business. Even though, I want to encourage you to keep on thinking about dirty tricks, illegal or non ethic methods!

Es geht überhaupt nicht darum, diese Ideen umzusetzen, sondern die wahre Schwachstelle Ihres eigenen Geschäfts zu finden. Damit Sie darauf reagieren können.

Ich verstehe, jetzt verstehe ich, es wird mehr darüber nachgedacht, was Ihr Konkurrent tun könnte, um Ihnen Schaden zuzufügen. So können Sie sich in diesem Bereich verbessern.
Gut denkender Klaus, danke, dass wir das gesehen haben.
Perspective change on how to Ruin Someone's Life or Business
Das Wechseln der Perspektive hat mir wirklich einige gute Inspirationen gegeben, über die es sich zu vertiefen lohnt:
"Wie bekommt man so viel Aufmerksamkeit wie von einem Scheißsturm?"
"Wie kann ich dadurch mehr Kundennutzen erzielen?"
Nachdem ich eine Weile darüber nachgedacht hatte, kam mir die Idee:
Etwas zu posten, das ist so lustig, dass es viral wird, anstatt eines Scheißsturms.
Senden eines Testkäufers an meinen Konkurrenten, anstatt nur einen an mein Unternehmen zu senden.
So könnte ich positive Aufmerksamkeit erregen und Informationen erhalten, in welchem ​​Bereich schneiden wir schlechter ab als unsere Konkurrenz?
Before I stepped into my competitor's role, I was only able to think of a test buyer checking my own business. Changing into company B's perspective, enabled this idea. By doing this, I can learn about the customer experience they provide. Which brings me nearer to the answer to the initial question. So please, hare your ideas about how to Ruin Someone's Life or Business in the comments below this article.
Eine andere gute Technik, um die Perspektive zu ändern, ist die Meditation. Hier sind 4 geführte Meditationen, um Antworten auf eine Frage zu finden, die Sie stört, und Sie können nicht durch Nachdenken zu einer Schlussfolgerung kommen:
Warum heißt dieser Blog:
How to Ruin Someone's Life or Business?
Probably you are curious, why I chose the almost misleading title: How to Ruin Someone's Life or Business. The reason for it is, some considerations about ...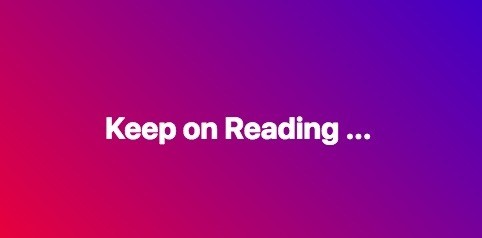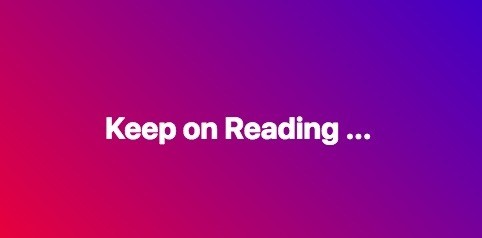 Suchmaschinenoptimierung für diesen Blog. Nachdem ich die am häufigsten verwendeten Schlüsselwörter in meinem ursprünglichen Text überprüft hatte, stellte ich fest, dass Geschäft, Wettbewerb und Schaden einmal am häufigsten verwendet wurden. Also habe ich sie in den Google Adds-Keyword-Planer eingefügt und mit einigen Phrasen herumgespielt, die diese Wörter enthielten.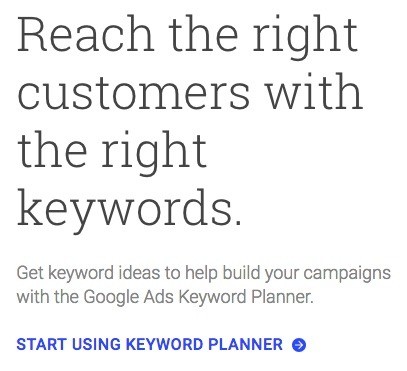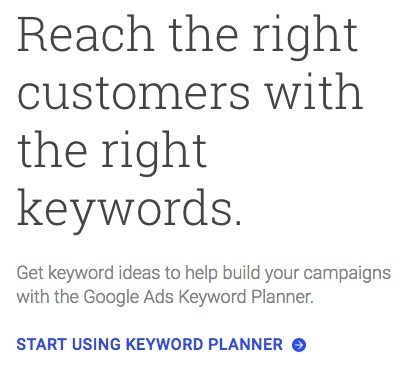 One suggested phase was: How to Ruin Someone's Life. It is getting seared for between 1.000 and 10.000 times a month and has low competition. Further, I considered this issue as controversial, that it has the chance to go viral. And many people will read it, and - hopefully - benefit from it. So without doing anything bad to the competition, I implemented both of my ideas from my thinking time in this blog.
Review on "How to Ruin Someone's Life or Business"
(20. September 2018) Drei Monate nach Veröffentlichung dieses Blogs habe ich mit den Google Webmaster-Tools analysiert, welche meiner Seiten und Blogs in den Google-Suchergebnissen am häufigsten angezeigt werden. Und es stellte sich heraus, dass dieser am häufigsten erschien! Es hatte auch die höchste Klickrate. Ich habe jedoch erfahren, dass die Besucher dieses Blogs durchschnittlich etwa 2 Minuten blieben, was etwa 40% unter der durchschnittlichen Zeit der Seiten liegt. Dies dauert nur, um die Hälfte davon zu lesen. Und dass fast alle Besucher meine Webseite verlassen haben, ohne auf eine andere Seite davon zu verweisen. Also habe ich gelernt, dass ich den ersten Teil des Textes ansprechender machen muss. Und dass ich den Besuchern des Blogs mehr Wert bieten muss, indem ich Links zu anderen verwandten Themen auf meiner Webseite hinzufüge.
You can find the audiobook "The road less stupid" here: http://a.co/5oUfXNm
how to ruin someone's life
wie man jemandes Leben ruiniert
how to ruin someone's business
wie man jemandes Leben ruiniert
how to ruin someone's small business
wie man jemandes Geschäft ruiniert
jemandes Leben ruinieren
how to ruin someone's life with their number
ruin someone's life
ways to ruin someone's life