Free Text to Speech
To my big surprise, I found the question "How to Ruin Someones Life or Business" in an audiobook I was listening to: "The Road Less Stupid". Actually, I enjoyed listening to it because it added a lot of new ideas to my ondernemende denktijd. Hoe dan ook, ik heb een deel van mijn tijd besteed aan de vraag:
Hoe kan je iemands leven of bedrijf ruïneren?
I found one controversial question about "how to ruin someone's life or business?" In this book:
"If I would be my #1 competitor, what would I do, to create the biggest damage to my business?"
Het betekent: mijn eigen bedrijf is A en mijn concurrentie is B.
Wat zou ik doen in de rol van bedrijf B = mijn concurrent?
Als ik bedrijf B zou zijn, wat zou ik dan kunnen doen om de zaken van bedrijf A te schaden?
The first thing to Ruin Someone's Life or Business that came to my mind was not very charming: "A shit storm on Facebook" 😮 So I posted the following question to the members of my mastermind group:
Klaus Forster:
"The best thinking time question I got today is:
If I would be my competitor,
what would I do,
to create the biggest damage to my business?"
This started a lively conversation about it with a lady, who was working for television. Where they need to attract a lot of attention. Due to the fact, that bad news is selling better, the media need to come up and publish bad news.
Laat me haar verhaal delen over hoe je iemands leven of bedrijf kunt ruïneren:
"It kinda remind me of my argue with one of my producer long time ago, probably 14 years ago. So one day our competitor TV series got into number 1. My producer said "So what can we make to take them down?" My reply was I don't want to create something to take someone down, that is not a good intention. If I want to create something my intention should be to make something good that people can enjoy and add value to their life.

He was angry. So we created something and we only managed to get into top 10. He was even more angry when my other TV series, which I made with another TV company made it to number 1. He thought I paid more attention to the other company."
Thinking it from a different perspective about how to Ruin Someone's Life or Business:
"Als ik mijn concurrent zou zijn:
Wat zou ik doen om de grootste schade toe te brengen aan mijn bedrijf? "
The truth was, when I created that TV series I put all my heart into it. I did my research about the hospital, medical doctors, met survivors, that was why the series seemed real and touched many people's heart. The story was about a teenagers having leukemia having to deal with her sickness. Her family breaking down because of it, her boyfriend and friends going away. And at the end she realized, that the only person that will stand up is herself. And when she finally did, it pulled all her beloved back. Because they look up to her. So for me what important is your intention, success, attention, everything will follow.

De reden waarom ik mijn hele hart erin legde, was omdat de producer dezelfde visie had: iets creëren om meer waarde aan het leven toe te voegen, niet om iemand neer te halen. Dus we deden wat we konden om het goed te maken door tijd te besteden aan onderzoek en zo.
Other mastermind members added to these thoughts on how to Ruin Someone's Life or Business
I like her intention and believe. Because, if you go around trying to damage others, you damage yourself, in the long term.
Ja, het heeft geen zin om uit te gaan, er een neer te halen.

Klaus Forster:
I agree, and it is NOT the direction I like to think 🤔 either, because it NOT conforms to my business ethics. Because I think it is not a good idea at all to ruin someone's life or business. Even though, I want to encourage you to keep on thinking about dirty tricks, illegal or non ethic methods!

Het gaat helemaal NIET om het implementeren van deze ideeën, maar om het echte zwakke punt van uw eigen bedrijf te vinden. Zodat u ernaar kunt handelen.

Ik begrijp het, nu ik het begrijp, is het meer nadenken over wat uw concurrent zou kunnen doen om u schade toe te brengen. Dus je kunt je op dat gebied verbeteren.
Goed doordacht Klaus, bedankt dat je ons dit laat zien.
Perspective change on how to Ruin Someone's Life or Business
Het wisselen van perspectief gaf me echt een aantal goede inspiratiebronnen, die het waard zijn om dieper na te denken:
"Hoe krijg je zoveel aandacht als van een strontstorm?"
"Hoe kan ik meer klantvoordelen bieden door dit te doen?"
Nadat ik daar een tijdje over had nagedacht, kwam ik op de ideeën:
Iets posten, dat is zo grappig dat het viraal gaat, in plaats van een strontstorm.
Een testkoper naar mijn concurrent sturen, in plaats van er een naar mijn bedrijf te sturen.
Dus ik zou in staat zijn om positieve aandacht te creëren en de informatie te krijgen, op welk gebied doen we het slechter dan onze concurrentie?
Before I stepped into my competitor's role, I was only able to think of a test buyer checking my own business. Changing into company B's perspective, enabled this idea. By doing this, I can learn about the customer experience they provide. Which brings me nearer to the answer to the initial question. So please, hare your ideas about how to Ruin Someone's Life or Business in the comments below this article.
Een andere goede techniek om het perspectief te veranderen is door middel van meditatie. Hier zijn 4 geleide meditaties om dit te doen, om antwoorden te vinden op een vraag die je dwars zit, en je kunt niet tot een conclusie komen door na te denken:
Waarom heet deze blog:
How to Ruin Someone's Life or Business?
Probably you are curious, why I chose the almost misleading title: How to Ruin Someone's Life or Business. The reason for it is, some considerations about ...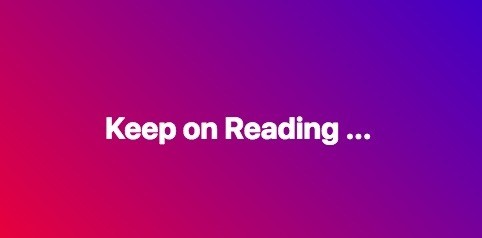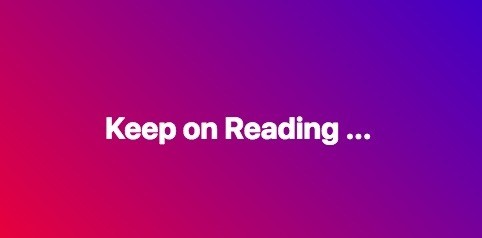 zoekmachineoptimalisatie voor deze blog. Nadat ik de meest gebruikte trefwoorden in mijn oorspronkelijke tekst had gecontroleerd, kwam ik erachter dat zaken, concurrentie en schade het meest werden gebruikt. Dus plaatste ik ze in Google Adds-trefwoordplanner en speelde wat rond met enkele zinnen die deze woorden bevatten.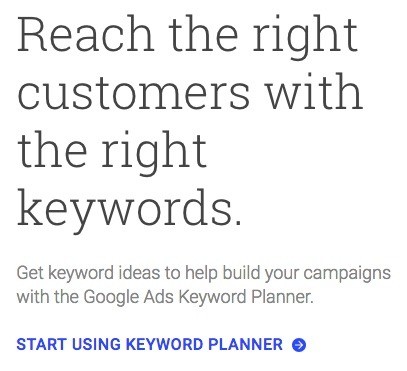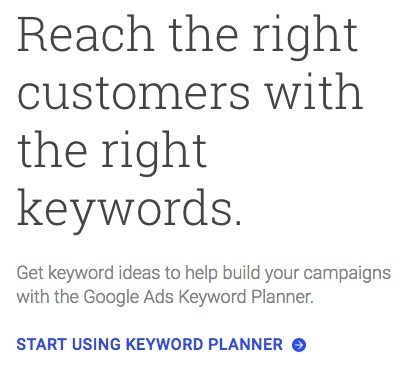 One suggested phase was: How to Ruin Someone's Life. It is getting seared for between 1.000 and 10.000 times a month and has low competition. Further, I considered this issue as controversial, that it has the chance to go viral. And many people will read it, and - hopefully - benefit from it. So without doing anything bad to the competition, I implemented both of my ideas from my thinking time in this blog.
Review on "How to Ruin Someone's Life or Business"
(20 sept. 2018) Drie maanden na het publiceren van deze blog heb ik met Google Webmaster Tools geanalyseerd welke van mijn pagina's en blogs het vaakst voorkomen in de zoekresultaten van Google. En het bleek dat deze het vaakst verscheen! Het had ook de hoogste klikfrequentie. Maar ik leerde dat de bezoekers van deze blog gemiddeld ongeveer 2 minuten bleven, wat ongeveer 40% onder de gemiddelde tijd van de pagina's is. Dit duurt slechts, om de helft ervan te lezen. En dat bijna alle bezoekers mijn webpagina verlieten zonder naar een andere pagina ervan te verwijzen. Dus ik heb geleerd dat ik het eerste deel van de tekst aantrekkelijker moet maken. En dat ik meer waarde moet bieden aan de bezoekers van de blog, door links naar andere gerelateerde zaken op mijn webpagina toe te voegen.
You can find the audiobook "The road less stupid" here: http://a.co/5oUfXNm
how to ruin someone's life
hoe je iemands leven kunt ruïneren
how to ruin someone's business
hoe je iemands leven ruïneert
how to ruin someone's small business
hoe je iemands zaken kunt ruïneren
verpest iemands leven
how to ruin someone's life with their number
ruin someone's life
ways to ruin someone's life