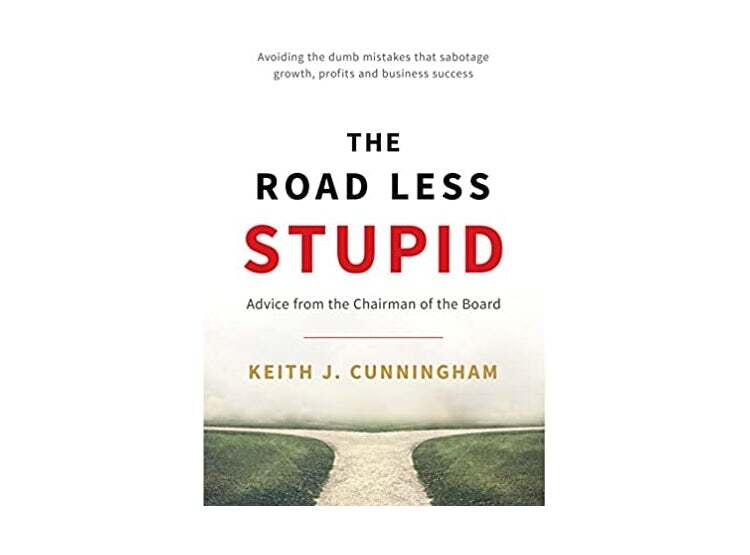 Tot mijn grote verbazing vond ik de vraag
"Hoe iemands leven of bedrijf te ruïneren"
in het boek van Rich Dad:
"The Road Less Stupid."
Ik luisterde met veel plezier naar het luisterboek omdat het veel nieuwe ideeën aan mijn ondernemersdenktijd toevoegde. Hoe dan ook, ik heb wat van mijn denktijd besteed aan de vraag:
Hoe ruïneer je iemands bedrijf of leven?
Ik vond een controversiële vraag over "hoe iemands leven of bedrijf te vernietigen?" in deze podcast:
"Als ik mijn grootste concurrent zou zijn, wat zou ik dan doen om de grootste schade aan mijn bedrijf toe te brengen?"
Het betekent: mijn eigen bedrijf is A en mijn concurrentie is B.
Wat zou ik doen in de rol van bedrijf B = mijn concurrent?
Als ik bedrijf B zou zijn, wat zou ik dan kunnen doen om het bedrijf van bedrijf A te schaden?
The first thing to destroy Someone's Life or Business that came to my mind was not very charming: "A shit storm on Facebook," 😮 So I posted the following question to the members of my brein groep:
Klaus Forster:
"De beste denktijdvraag die ik vandaag kreeg, is:
Als ik mijn concurrent zou zijn,
wat zou ik doen,
om de grootste schade aan mijn bedrijf te veroorzaken?"
Er ontstond een levendig gesprek met een dame die voor de televisie werkt, waar ze veel aandacht moet krijgen. Omdat slecht nieuws beter verkoopt, moet de media naar voren komen en slecht nieuws publiceren.
Laat me haar verhaal delen over hoe je iemands leven of bedrijf kunt ruïneren:
"Het doet me een beetje denken aan mijn ruzie met een van mijn producers lang geleden, waarschijnlijk 14 jaar geleden. Dus op een dag kwam onze tv-serie van een concurrent op nummer 1. Mijn producer zei: "Dus wat kunnen we doen om ze neer te halen?" Het antwoord was: ik wil niet iets creëren om iemand neer te halen, dat is geen goede bedoeling.Als ik iets wil creëren, zou het mijn bedoeling moeten zijn om iets goeds te maken waar mensen van kunnen genieten en waarde aan hun leven kunnen toevoegen.

Hij was boos. Dus we creëerden iets en we slaagden er alleen in om in de top 10 te komen. Hij was nog bozer toen mijn andere tv-serie, die ik met een ander tv-bedrijf maakte, op nummer 1 kwam. Hij vond dat ik meer aandacht besteedde aan het andere bedrijf."
Vanuit een ander perspectief denken over hoe iemands leven of bedrijf te vernietigen:
"Als ik mijn concurrent zou zijn:
Wat zou ik doen om de grootste schade aan mijn bedrijf te veroorzaken?"
De waarheid was dat toen ik die tv-serie maakte, ik er heel mijn hart in stopte. Ik deed mijn onderzoek naar het ziekenhuis, artsen, ontmoette overlevenden, daarom leek de serie echt en raakte het hart van veel mensen. Het verhaal ging over een tiener die leukemie had en met haar ziekte te maken kreeg. Haar familie valt daardoor uiteen, haar vriend en vrienden gaan weg. En aan het einde realiseerde ze zich, dat de enige persoon die zal opstaan, zijzelf is. En toen ze dat eindelijk deed, trok het al haar geliefde terug. Omdat ze tegen haar opkijken. Dus wat voor mij belangrijk is, is jouw intentie, succes, aandacht, alles zal volgen.

De reden waarom ik mijn hele hart vastlegde, was omdat de producent dezelfde visie had om iets te creëren om meer waarde aan het leven toe te voegen, niet om iemand neer te halen. Dus deden we wat we konden om het goed te maken door tijd te besteden aan onderzoek en zo.
Andere mastermind-leden voegden toe aan deze gedachten over hoe iemands leven of bedrijf te ruïneren.
Ik hou van haar intentie en geloof. Want als je probeert anderen schade toe te brengen, beschadig je jezelf op de lange termijn.
Ja, het heeft geen zin om uit te gaan, om er een neer te halen.

Klaus Forster:
I agree, and it is NOT the direction I like to think 🤔 either, because it NOT conforms to my business ethics. Because I think it is not a good idea at all to destroy someone's life or business. Even though, I want to encourage you to keep on thinking about dirty tricks, illegal or non ethic methods!

Het gaat helemaal niet om het implementeren van deze ideeën, maar om het echte zwakke punt van je eigen bedrijf te vinden. Zodat je er naar kunt handelen.

Ik begrijp het, nu ik het begrijp, is het meer nadenken over wat je concurrent zou kunnen doen om je schade te berokkenen. Dus op dat gebied kun je jezelf verbeteren.
Goed nagedacht Klaus, bedankt dat je ons dit hebt laten zien.
Perspectiefverandering over hoe je iemands leven of bedrijf kunt ruïneren
Het wisselen van perspectief gaf me een aantal goede inspiraties, die de moeite waard zijn om dieper over na te denken:
"Hoe krijg je zoveel aandacht als van een shitstorm?"
"Hoe kan ik meer klantvoordelen bieden door het te doen?"
Na er even over nagedacht te hebben, kwam ik op de volgende ideeën:
Iets posten dat zo grappig is dat het viraal gaat in plaats van een shitstorm.
Ik stuur een testkoper naar mijn concurrent in plaats van er een naar mijn bedrijf te sturen.
Dus ik zou positieve aandacht kunnen creëren en de informatie krijgen over welk veld we slechter doen dan onze concurrentie?
Voordat ik in de rol van mijn concurrent stapte, kon ik alleen maar denken aan een testkoper die mijn eigen bedrijf controleerde. Veranderen in het perspectief van bedrijf B maakte dit idee mogelijk. Door dit te doen, kan ik meer te weten komen over de klantervaring die ze bieden, wat me dichter bij het antwoord op de eerste vraag brengt. Deel ideeën over hoe je iemands leven of bedrijf kunt vernietigen in de opmerkingen onder dit artikel.
Een andere goede techniek om van perspectief te veranderen is meditatie. Hier zijn vier geleide meditaties om dit te doen om antwoorden te vinden op een vraag die je dwarszit en die je niet door na te denken tot een conclusie kunt komen:
Waarom heet deze blog:
Hoe iemands leven of bedrijf te ruïneren?
Waarschijnlijk ben je benieuwd waarom ik de bijna misleidende titel heb gekozen: Hoe iemands leven of bedrijf te vernietigen. De redenen ervoor zijn: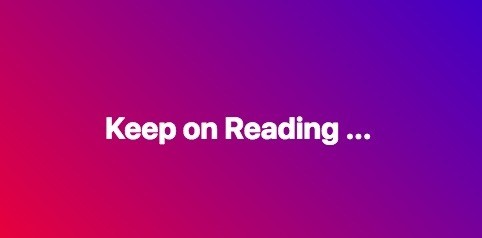 Zoekmachine optimalisatie voor deze blog. Na het controleren van de meest gebruikte trefwoorden in mijn oorspronkelijke tekst, ontdekte ik dat zaken, concurrentie en schade de meest gebruikte waren. Dus plaatste ik ze in de Google Adds-zoekwoordplanner en speelde ik met zinnen die deze woorden bevatten.
Een voorgestelde fase was: Hoe iemands leven te ruïneren. Het wordt tussen de 1.000 en 10.000 keer per maand aangebraden en heeft weinig concurrentie. Verder beschouwde ik deze kwestie als controversieel, dat het de kans heeft om viraal te gaan. En veel mensen zullen het lezen en er - hopelijk - van profiteren. Dus zonder iets schadelijks voor de concurrentie te doen, heb ik mijn beide ideeën uit mijn denktijd in deze blog geïmplementeerd.
Review on "How to Destroy Someone's Business or Life"
(20 september 2018) Drie maanden na het publiceren van deze blog analyseerde ik met Google Webmaster Tools welke van mijn pagina's en blogs het meest voorkomen in de Google-zoekresultaten. En het bleek dat deze het vaakst verscheen! Het had ook de hoogste klikfrequentie. Ik heb geleerd dat bezoekers van deze blog gemiddeld ongeveer 2 minuten bleven, wat ongeveer 40% lager is dan de gemiddelde tijd van de pagina's. Dat duurt maar, om de helft ervan te lezen. En dat bijna alle bezoekers mijn webpagina verlieten zonder naar een andere pagina ervan te verwijzen. Dit betekent dat ik het eerste deel van de tekst aantrekkelijker moet maken. En dat ik meer waarde moet bieden aan de blogbezoekers door links naar andere gerelateerde zaken op mijn webpagina toe te voegen.
---
hoe je iemands leven kunt ruïneren
hoe je iemands leven vernietigt
hoe je iemands bedrijf verpest?
hoe iemands leven te vernietigen
hoe je iemands kleine bedrijf ruïneert
hoe iemands bedrijf te vernietigen?
iemands leven verpesten
hoe je iemands leven vernietigt met hun nummer
iemands leven verpesten
manieren om iemands leven te vernietigen