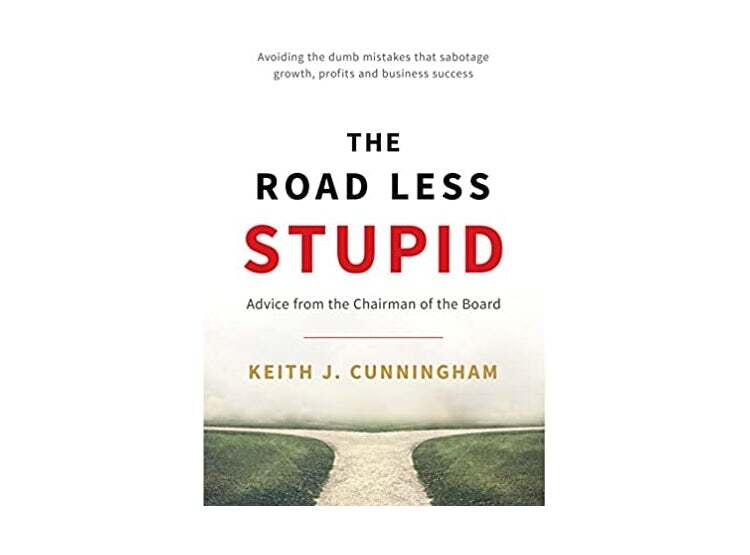 Para mi gran sorpresa, encontré la pregunta
"Cómo arruinar la vida o el negocio de alguien"
en el libro de Rich Dad:
"The Road Less Stupid."
Disfruté escuchando el audiolibro porque agregó muchas ideas nuevas a mi tiempo de pensamiento empresarial. De todos modos, pasé parte de mi tiempo pensando en la pregunta:
¿Cómo arruinar el negocio o la vida de alguien?
Encontré una pregunta controvertida sobre "¿cómo destruir la vida o el negocio de alguien?" en este pódcast:
"Si fuera mi competidor número 1, ¿qué haría para causar el mayor daño a mi negocio?"
Significa: mi propia empresa es A y mi competencia es B.
¿Qué haría yo en el papel de la empresa B = mi competidor?
Si fuera la empresa B, ¿qué podría hacer para dañar el negocio de la empresa A?
The first thing to destroy Someone's Life or Business that came to my mind was not very charming: "A shit storm on Facebook," 😮 So I posted the following question to the members of my cerebro grupo:
Klaus Forster:
"La mejor pregunta de tiempo para pensar que recibí hoy es:
Si fuera mi competidor,
que debería hacer,
para crear el mayor daño a mi negocio?"
Una conversación animada comenzó con una señora que trabaja para la televisión, donde necesitan llamar mucho la atención. Debido a que las malas noticias se venden mejor, los medios de comunicación deben aparecer y publicar malas noticias.
Permítanme compartir su historia sobre cómo arruinar la vida o el negocio de alguien:
"Me recuerda un poco mi discusión con uno de mis productores hace mucho tiempo, probablemente hace 14 años. Entonces, un día, nuestra serie de televisión competidora llegó al número 1. Mi productor dijo: 'Entonces, ¿qué podemos hacer para derribarlos?' La respuesta fue: "No quiero crear algo para derribar a alguien, esa no es una buena intención. Si quiero crear algo, mi intención debería ser hacer algo bueno que la gente pueda disfrutar y agregar valor a su vida".

Él estaba enojado. Así que creamos algo y solo logramos entrar en el top 10. Se enojó aún más cuando mi otra serie de televisión, que hice con otra compañía de televisión, llegó al número 1. Pensó que prestaba más atención a la otra compañía".
Pensándolo desde una perspectiva diferente acerca de cómo destruir la Vida o el Negocio de Alguien:
"Si yo fuera mi competencia:
¿Qué haría yo para crear el daño más extenso a mi negocio?"
La verdad es que cuando creé esa serie de televisión puse todo mi corazón en ella. Investigué sobre el hospital, los médicos, conocí a los sobrevivientes, por eso la serie parecía real y tocó el corazón de muchas personas. La historia era sobre una adolescente con leucemia que tenía que lidiar con su enfermedad. Su familia se derrumba por eso, su novio y sus amigos se van. Y al final se dio cuenta de que la única persona que se pondrá de pie es ella misma. Y cuando finalmente lo hizo, hizo retroceder a todo su amado. Porque la admiran. Entonces para mí lo importante es tu intención, el éxito, la atención, todo seguirá.

La razón por la que puse todo mi corazón fue porque el productor tenía la misma visión de crear algo para agregar más valor a la vida, no para derribar a alguien. Así que hicimos lo que pudimos para hacerlo bien al dedicar tiempo a la investigación y esas cosas.
Otros miembros intelectuales se sumaron a estos pensamientos sobre cómo arruinar la vida o el negocio de alguien.
Me gusta su intención y creo. Porque, si vas por ahí tratando de dañar a los demás, te dañas a ti mismo, a largo plazo.
Sí, no tiene sentido salir, derribar uno.

Klaus Forster:
I agree, and it is NOT the direction I like to think 🤔 either, because it NOT conforms to my business ethics. Because I think it is not a good idea at all to destroy someone's life or business. Even though, I want to encourage you to keep on thinking about dirty tricks, illegal or non ethic methods!

NO se trata en absoluto de implementar estas ideas, sino de encontrar el verdadero punto débil de su propio negocio. Para que puedas actuar en consecuencia.

Ya veo, ahora lo entiendo, es más pensar en lo que su competidor podría hacer para dañarlo. Para que puedas mejorar en esa área.
Bien pensado Klaus, gracias por hacernos ver esto.
Cambio de perspectiva sobre cómo arruinar la vida o el negocio de alguien
Cambiar la perspectiva me dio algunas buenas inspiraciones, en las que vale la pena pensar más profundamente:
"¿Cómo conseguir tanta atención como de una tormenta de mierda?"
"¿Cómo puedo brindar más beneficios al cliente al hacerlo?"
Después de pensar en eso por un tiempo, se me ocurrieron las ideas:
Publicar algo tan divertido que se vuelve viral en lugar de una tormenta de mierda.
Estoy enviando un comprador de prueba a mi competidor en lugar de enviar uno solo a mi negocio.
Entonces, ¿sería capaz de crear una atención positiva y obtener información sobre qué campo lo estamos haciendo peor que nuestra competencia?
Antes de asumir el papel de mi competidor, solo podía pensar en un comprador de prueba que verificara mi propio negocio. Cambiar a la perspectiva de la empresa B permitió esta idea. Al hacer esto, puedo aprender sobre la experiencia del cliente que brindan, lo que me acerca a la respuesta a la pregunta inicial. Comparta ideas sobre cómo destruir la vida o el negocio de alguien en los comentarios debajo de este artículo.
Otra buena técnica para cambiar de perspectiva es la meditación. Aquí hay cuatro meditaciones guiadas para hacerlo para encontrar respuestas a una pregunta que te molesta y no puedes llegar a una conclusión pensando:
Por qué se llama este blog:
¿Cómo arruinar la vida o el negocio de alguien?
Probablemente tenga curiosidad por qué elegí el título casi engañoso: Cómo destruir la vida o el negocio de alguien. Las razones para ello son: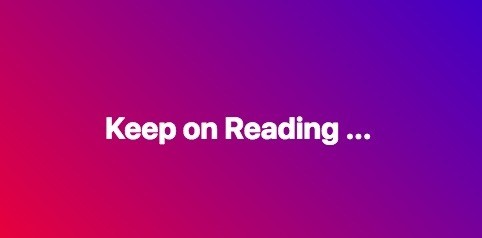 Optimización de motores de búsqueda para este blog. Después de revisar las palabras clave más utilizadas en mi texto inicial, descubrí que negocios, competencia y daño fueron las más utilizadas. Así que las puse en el planificador de palabras clave de Google Adds y jugué con frases que contenían estas palabras.
Una fase sugerida fue: Cómo Arruinar la Vida de Alguien. Se chamusca entre 1.000 y 10.000 veces al mes y tiene poca competencia. Además, consideré este tema como controvertido, que tiene la posibilidad de volverse viral. Y muchas personas lo leerán y, con suerte, se beneficiarán de él. Entonces, sin hacer nada perjudicial para la competencia, implementé mis dos ideas de mi tiempo de reflexión en este blog.
Reseña sobre "Cómo Destruir el Negocio o la Vida de Alguien"
(20 de septiembre de 2018) Tres meses después de publicar este blog, analicé con Google Webmaster Tools cuáles de mis páginas y blogs aparecen con más frecuencia en los resultados de búsqueda de Google. ¡Y resultó que este apareció con más frecuencia! También tuvo la tasa de clics más alta. Me enteré de que los visitantes de este blog permanecieron alrededor de 2 minutos en promedio, que es aproximadamente un 40% por debajo del tiempo promedio de las páginas. Eso solo dura, para leer la mitad. Y que casi todos los visitantes abandonaron mi página web sin referirse a otra página de la misma. Esto significa que necesito hacer que la primera parte del texto sea más atractiva. Y que necesito ofrecer más valor a los visitantes del blog agregando enlaces a otros temas relacionados en mi página web.
---
cómo arruinar la vida de alguien
como destrozar la vida de alguien
como arruinar el negocio de alguien
como destruir la vida de alguien
Cómo arruinar el pequeño negocio de alguien.
como destruir el negocio de alguien
arruinar la vida de alguien
como destruir la vida de alguien con su numero
arruinar la vida de alguien
formas de destruir la vida de alguien