To my big surprise, I found the question "How to Ruin Someone's Life or Business" in an audiobook I was listening to: "The Road Less Stupid." I enjoyed listening to it because it added many new ideas to my tiempo de pensamiento empresarial. De todos modos, dediqué parte de mi tiempo a pensar en la pregunta:
¿Cómo arruinar la vida o el negocio de alguien?
I found one controversial question about "how to ruin someone's life or business?" In this book:
"If I would be my #1 competitor, what would I do to create the biggest damage to my business?"
Significa: mi propia empresa es A y mi competencia es B.
What would I do in the role of company B = my competitor?
If I would be company B, what could I do to damage company A's business?
The first thing to Ruin Someone's Life or Business that came to my mind was not very charming: "A shit storm on Facebook," 😮 So I posted the following question to the members of my mastermind group:
Klaus Forster:
"La mejor pregunta sobre el tiempo para pensar que recibí hoy es:
If I would be my competitor,
what would I do,
para crear el mayor daño a mi negocio? "
A lively conversation started with a lady working for television, where they need to attract a lot of attention. Because bad news is selling better, the media needs to come up and publish bad news.
Let me share her story about how to ruin someone's life or business:
"Me recuerda un poco a mi discusión con uno de mis productores hace mucho tiempo, probablemente hace 14 años. Así que un día nuestra serie de televisión de la competencia llegó al número 1. Mi productor dijo: "Entonces, ¿qué podemos hacer para acabar con ellos?" Mi respuesta fue que no quiero crear algo para derribar a alguien, esa no es una buena intención. Si quiero crear algo, mi intención debería ser hacer algo bueno que las personas puedan disfrutar y agregar valor a su vida.

Él estaba enojado. Así que creamos algo y solo logramos llegar al top 10. Se enojó aún más cuando mi otra serie de televisión, que hice con otra compañía de televisión, llegó al número 1. Pensó que le presté más atención a la otra compañía ".
Pensando desde una perspectiva diferente sobre cómo arruinar la vida o el negocio de alguien:
"Si yo fuera mi competencia:
What would I do to create the most extensive damage to my business?"
La verdad es que cuando creé esa serie de televisión puse todo mi corazón en ella. Hice mi investigación sobre el hospital, los médicos, conocí a sobrevivientes, por eso la serie parecía real y tocó el corazón de muchas personas. La historia trataba de una adolescente que tenía leucemia y tenía que lidiar con su enfermedad. Su familia se derrumbó por eso, su novio y amigos se fueron. Y al final se dio cuenta de que la única persona que se pondría de pie es ella misma. Y cuando finalmente lo hizo, hizo retroceder a todo su amado. Porque la admiran. Así que para mí lo importante es tu intención, éxito, atención, todo seguirá.

La razón por la que puse todo mi corazón fue porque el productor tenía la misma visión de crear algo para agregar más valor a la vida, no para derribar a alguien. Así que hicimos lo que pudimos para hacerlo bien al dedicar tiempo a la investigación y esas cosas.
Other mastermind members added to these thoughts on how to Ruin Someone's Life or Business.
I like her intention and believe. Because, if you go around trying to damage others, you damage yourself, in the long term.
Sí, no tiene sentido salir, derribar uno.

Klaus Forster:
Estoy de acuerdo, y NO es la dirección que me gusta pensar 🤔 tampoco, porque NO se ajusta a mi ética empresarial. Porque creo que no es una buena idea arruinar la vida o el negocio de alguien. Sin embargo, ¡quiero animarte a que sigas pensando en trucos sucios, métodos ilegales o no éticos!

NO se trata en absoluto de implementar estas ideas, sino de encontrar el verdadero punto débil de su propio negocio. Para que puedas actuar en consecuencia.

Ya veo, ahora lo entiendo, es más pensar en lo que su competidor podría hacer para dañarlo. Para que puedas mejorar en esa área.
Bien pensado Klaus, gracias por hacernos ver esto.
Cambio de perspectiva sobre cómo arruinar la vida o el negocio de alguien
Switching the perspective gave me some good inspirations, which are worth thinking about deeper:
"¿Cómo conseguir tanta atención como de una tormenta de mierda?"
"¿Cómo puedo brindar más beneficios al cliente al hacerlo?"
Después de pensar en eso por un tiempo, se me ocurrieron las ideas:
Posting something so funny that it goes viral instead of a shit storm.
I am sending a test buyer to my competitor instead of sending one only to my business.
So I would be able to create positive attention and get the information about which field we are doing worse than our competition?
Before I stepped into my competitor's role, I could only think of a test buyer checking my own business. Changing into company B's perspective enabled this idea. By doing this, I can learn about the customer experience they provide, which brings me nearer to the answer to the initial question. Share ideas about how to Ruin Someone's Life or Business in the comments below this article.
Another good technique to change perspective is meditation. Here are four guided meditations to do so to find answers to a question that bothers you and you cannot come to a conclusion by thinking.:
Por qué se llama este blog:
¿Cómo arruinar la vida o el negocio de alguien?
Probably you are curious why I chose the almost misleading title: How to Ruin Someone's Life or Business. The reasons for it are: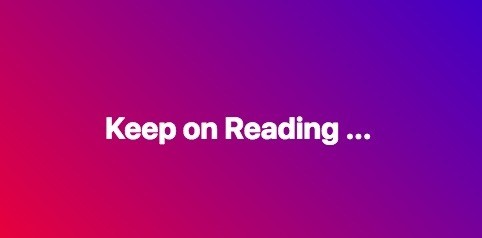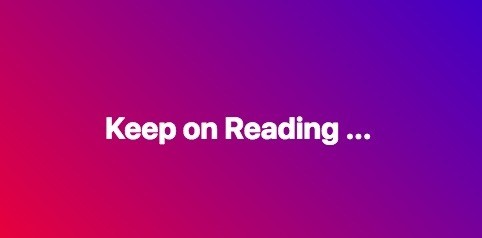 Search engine optimization for this blog. After checking the most frequently used keywords in my initial text, I found out that business, competition, and damage were the most commonly used ones. So I put them in the Google Adds keyword planner and played around with phrases containing these words.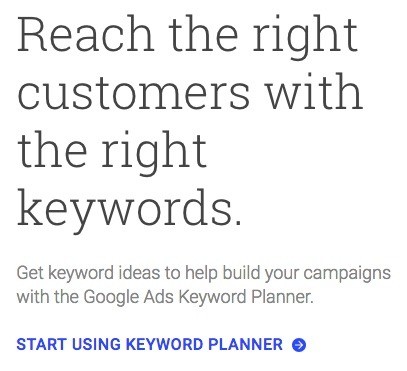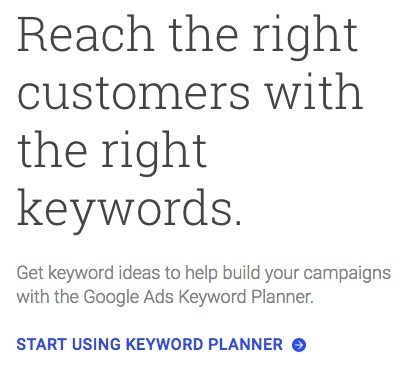 One suggested phase was: How to Ruin Someone's Life. It is getting seared for between 1.000 and 10.000 times a month and has low competition. Further, I considered this issue as controversial, that it has the chance to go viral. And many people will read it and – hopefully – benefit from it. So without doing anything harmful to the competition, I implemented both of my ideas from my thinking time in this blog.
Revisión sobre "Cómo arruinar la vida o el negocio de alguien"
(Sept. 20, 2018) Three months after publishing this blog, I analyzed with Google Webmaster Tools which of my pages and blogs appear the most frequently in the google search results. And it turned out that this one appeared most frequently! It also had the highest click rate. I learned that visitors of this blog stayed about 2 minutes on average, which is about 40% below the average time of the pages. That only lasts, to read half of it. And that almost all visitors left my webpage without referring to another page of it. This means I need to make the first part of the text more appealing. And that I need to offer more value to the blog visitors by adding links to other related issues on my webpage.
Puedes encontrar el audiolibro "El camino menos estúpido" aquí: http://a.co/5oUfXNm
---
cómo arruinar la vida de alguien
cómo arruinar la vida de alguien
how to ruin someone's business
how to ruins someones life
how to ruin someone's small business
how to ruin someones business
ruin someones life
how to ruin someone's life with their number
ruin someone's life
ways to ruin someone's life