Contact:  Klaus Forster at Vitality4Happiness
Klaus Forster (Download Vcard into your contacts)
WhatsApp / Phone:
+49 174 18 288 45 in Germany
Klaus@Vitality4Happiness.com
Impressum
Vitality4Happiness supports ConFeNeurs (= Conscious Female entrepreNeurs) to become business owners and to develop their business into a self-running and learning enterprise.
About Klaus Forster:
Klaus Forster's business is working without him since 2016. He is traveling the world as a digital nomad. After falling in love, he was able to pack everything needed within 2 weeks, handing over his business Rooms4Music to a manager and moving to Hanoi. Even a broken leg couldn't stop him! Just listen to the story:
Only 6 years before he was overweight, always tired, and every motion of his body was hurting. Klaus Forster was caught in his self-designed treadmill. And he was working 4 days a week as an employee, and another 40 hours in his own business. Being sick and unfit, when he came with a prescription in a pharmacy the owner asked him: Mr. Forster is it really necessary that you are already eating such shit in your age? That woke him up and
Klaus Forster made a decision:
Focus primarily on health, mental and physical training
And he started running and participated in competitions. 11 km after 2 months, a half marathon after 8 months and a full one another 3 months later. While he learned to grow his business and became a business owner. And doing so, he understood that growth is the source of happiness.
Jenny Verano: "You have proven possible, what many see only as a dream. … The one thing that stands out for me is the value, of working in the spirit of cooperation with other entrepreneurs, who are on the same journey. Because it means we can learn from each other's mistakes and grow a lot faster in many ways."
Klaus Forster will invest in female entrepreneurs that are running a health and fitness-related business. And he is mentoring them to grow, getting out of their treadmill and to become business owners.
Being a Contribution to The World With Your Business
Nowadays Klaus Forster shares what he learned by mentoring female entrepreneurs to run a successful business and enjoy a happy life. Further, he donates 1 % of the turnover of his business to distinguish the hunger in the world. Join his entrepreneur Mastermind today, in which he mentors his most curious girlfriends, or "Get out of your mind and get into my mind. I want you to click on the link below and order my new book:
Klaus Forster: "No obligation, no risk – you decide!"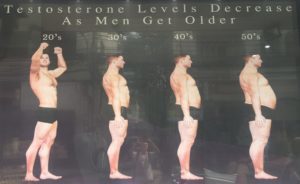 My mission is to identify six business worth investing in, on their path to success. The business retreat in Bali is the best way to get there: we get to know each other, appreciate our abilities and the possibilities of working together and find out if we want to go our way together in the future.
You may be wondering what you are actually getting into. Doubt is normal on the way to successful self-employment, and you are not alone with that feeling. Other participants had the same concerns as you – these concerns are simply the pain of growth, that comes up each time when taking the next development step. The trick is, to resolve the doubts and replace them with an entrepreneurial mindset.
We help you to increase your energy and motivation step by step. This will structure your company successfully. And it will enable you, to recognize the factors that are relevant to your personal success. The best of all, it is your choice how far you want to go. Even if I choose your business idea for an investment, you are not obligated to accept the offer. There is no trap – you can decide at any time, which way you want to go with your company.