How to meditate? Some participants of former meditation challenges were struggling to calm down during their meditations. So make yourself comfortable to get started.
What is a comfortable meditation pose?
First of all, I want to clean up on a common misunderstanding about the lotus pose. In the full lotus seat, you are sitting cross-legged, while you rest your feet on the opposite legs' calves, and the soles of the feet are facing upward:
The Full Lotus Seat
is NOT a status symbol
of an enlightened yogi!
Simply because enlightened yogis have overcome their egos. But the lotus seat is a nice hip opener. And open hips are not only a practical thing while giving birth. Already much earlier ... about 9 months, or so ...
Open hips, and in general the flexibility in the body, are the physical representation of an open mind. And that works both ways:
With an open mind, you have an easier time gaining flexibility in your body.
And with a flexible body, it is easier to open your mind.
For that, it is for sure worth to practice the lotus seat during meditation. But don't force yourself into a painful position, to avoid injuries, e.g. knee problems. Only go to a point, which is a little uncomfortable. This avoids falling asleep during meditation, and it is enough for a healthy growth impulse to increase your flexibility. As soon as you need to tense your muscles to suppress pain, you rather decrease flexibility. That's why we may observe in general that:
Flexible people have lean muscles
Bodybuilders have reduced flexibility
Physical and mental
But you can meditate in any posture, and it is ok to change the position when it starts hurting somewhere. If you want to practice the lotus seat, start as simple as possible.
Sit comfortably cross-legged with your feet in front of each other. Alternate which foot is upfront from time to time, to achieve balanced stretching. Tip your hips slightly forward by sitting on a block, a seat wedge, a pillow, or with your back leaned on a wall. Support your legs with blocks or pillows. You do not need to buy yoga blocks for that. Pillows anyway have the benefit that they compress slowly, so that, it continuously increases the stretching.
Of course, you also can meditate laying down, sitting on a chair or sofa. Laying down, with my fingertips touching softly the top of my head, is my preferred meditation position. The touch of the fingertips creates an energy flow that feels like a connection to the universe. But try out several positions for yourself to find out what resonates with you and serves you the best, because:
Meditation is, listening to your body and intuition
As you increase your flexibility - physically and mentally - you will get better at feeling what is right for you.
Now, here are two videos from Leo Gura, an excellent teacher for self-actualization. He explains "How to do Meditation" and "How to Meditate Deeper?" The first video is for beginners, and the second one is for more experienced abundance meditation challenge participants. Both videos are rather long, but if you are serious about building a meditation practice, it is a well-invested time!
How To Do Meditation As A Beginner?
Source Youtube: Thank you, Leo Gura, for this guide on how to start a meditation practice
How To Meditate Deeper? (For Experienced Meditators)
If you are already more experienced, here are some tips about how to improve your meditations.
Source: Youtube - Thank you, Leo, for sharing your insights about the improvement of your meditation practice, how to do it, and how to meditate deeper.
The abundance meditation challenge starts on March 01, 2022, online. You can register here:

Or simply join the Abundance Challenge WhatsApp group by tapping on "Join our WhatsApp Group" or scan this QR-Code with the WhatsApp QR-Code scanner.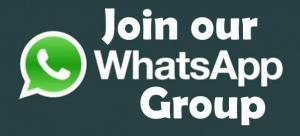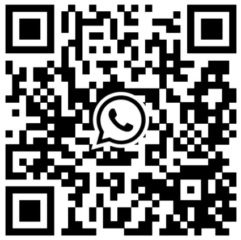 ---