Originally posted 2020-12-13 00:01:57.

Powered by iSpeech
Spiral Dynamics 2nd Tier on Youtube
Source YouTube
See all videos uninterrupted by advertising:
https://meditations.vitality4happiness.com/category/spiral-dynamics/
This is the most comprehensive playlist about
Spiral Dynamics 2nd Tier on Youtube
and the higher stages of consciousness, second-tier / tier 2 levels:
7. Spiral Dynamics - Stage Yellow
8. Spiral Dynamics - Stage Turquoise
9. Spiral Dynamics - Stage Coral
10. Spiral Dynamics - Stage Teal
11. Spiral Dynamics - Stage Aubergine
Furthermore, you will learn, how to transition from one stage to the next higher level of consciousness. So, in this playlist, you find videos from Leo Guera, Ken Wilber, and many more. Moreover, all videos are about the model of consciousness from Dr. Clare W. Graves. Further down in this most comprehensive playlist on YouTube about Spiral Dynamics, you will also find:
An introduction to the model of consciousness
Spiral Dynamics 1nd Tier
1. Spiral Dynamics Beige
2. Spiral Dynamics Purple
3. Spiral Dynamics Red
4. Spiral Dynamics Blue = Example for level blue
5. Spiral Dynamics Orange = Example for level orange
6. Spiral Dynamics Green
In conclusion, the higher levels of consciousness of the second tier start with spiral dynamics yellow, or level 7. Formerly, Clare Graves, Don Edward Beck, and Christopher Cowan developed the spiral dynamics model. Furthermore, Graves's spiral dynamics theory was already published in 1996. For instance, one of the prominent publishers of spiral dynamics is Ken Wilber. But frankly spoken, I think the best explanations about the individual levels are published by Leo Gura. Above all, Spiral dynamics levels of consciousness describe the development of consciousness in the history of mankind. As well as, the development during the lifetime of an individual human.
---
Don't miss the next part, sign up for free via the registration link below the video.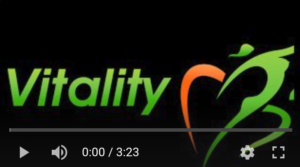 So that you don't miss anything and utilize the messages of your body for your sustained vitality and happiness.
> Longevity Video Series: Practice Longevity <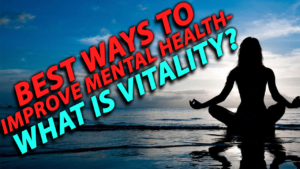 Understand the messages of your body. And, how to act on them for your longevity.