Originally posted 2021-02-13 00:00:32.
Morning Gratitude Challenge Task 23 - Gratefulness For Healing
Isn't it amazing, how our body permanently renews itself? And by doing so it heals injuries and illness. Within only a few months all of your cells are replaced by new ones. That's why we practice gratefulness for the healing and the self-healing force of our bodies. And we even can enforce it, by focussing our energy streams into a pain point or a part of our body, we want to be healed. It all starts in our head, the healing and the damage. So, have a look at this to stop the damage and start healing yourself:
Your Gratitude Challenge Task For Today:
Share gratitude by distributing this link to the members of your challenge:
Today we focus on your third target, from the list you prepared 3 days ago.
Write down five things you are grateful for 5 aspects of your target #3:
1. I am grateful for ..., because ...
2. Further, I am grateful for ..., because ...
...
5. Finally, I am grateful for ..., because ...
And here comes your present for the participation in the gratitude challenge:
Like Heat Turns Ice Into Water,
Gratitude Turns Fear Into Abundance!
Vital and happy regards
Klaus Forster
---
Don't miss the next part, sign up for free via the registration link below the video.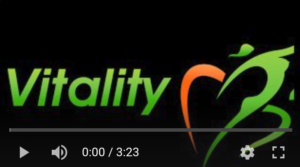 So that you don't miss anything and utilize the messages of your body for your sustained vitality and happiness.
> Longevity Video Series: Practice Longevity <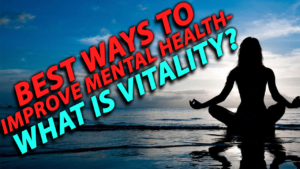 Understand the messages of your body. And, how to act on them for your longevity.