What is the meaning of the Law of Least Effort?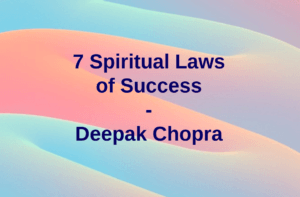 This audio is, to understand the law of Least Effort better. So, listen to this passage from Deepak Chopra's Book the 7 Spiritual Laws of Success.
The simplified Law of Least Effort for you is basically is the Eisenhower method or the 80 / 20 rule. Both of them recommend concentrating on the essential tasks, not on the urgent stuff. Due to that, it is essential to:
Stop doing anything that produces no results
Check your ideas consciously before you start working
Estimate the effort for the implementation (time, money, resources)
and the outcome (timeframe for additional customers, revenue, earnings)
Calculate the effectivity (outcome divided by effort).
To apply the Law of Least Effort best possible, you need to
Concentrate particularly on the little tweaks with the highest effectivity, letting go of anything else
Now, return to Task 11
Resources about the Law of Least Effort
Free downloads of the 7 Spiritual Laws of Least Effort are available from: