Originally posted 2020-08-20 00:01:03.
Most people think money is the reason, which makes it impossible to make their dreams come true
And I did so as well:
After I finished studying in 1988 I traveled for 4 months to Australia to escape the winter in Germany, because I hate it. To do so I got a job for half a year and saved every penny. The complete trip did cost me about 12,000 DM (German Marks, which was the currency in Germany in those days). And I got the idea of financial independence. This means I have so much money in the bank, that I can live and travel from the interest. I had no idea how to get there, but a dream was born. It turned out in my hopeless plan of financial independence.
My initial financial independence calculations
Based on that I calculated that I needed about 3,000,000 DM for my financial independence, to life on interest and travel in that style without working, based on a 4-5 % interest rate.
10 years later I got married and expected that I will need 4,500,000 DM for my financial independence.
One year later my daughter turned up. And I expected, that 6,000,000 DM would be necessary.
Additionally, the interest rates dropped and I calculated that I needed 10,000,000 DM to become financially free.
Additionally, the Euro replaced the DM. And I thought I only needed 5,000,000 € now.
But prices rose, at the same time and interest rates dropped further. And now I needed 10,000,000 € for the financial independence for the whole family.
And nowadays interest rates are 0% in Germany. So it seems like it got impossible to live on the interest.

Source: www.actualized.org Thank you, Leo, I couldn't express it any better!
So my hopeless plan of financial independence became a bit more realistic
Meanwhile, I learned how to get earnings of 8-10% (on a long-term average) by investing money smarter than in a savings account. And only half a million € lasts to be financially independent at a low level to pay for my kids and my basic needs. Prices of flight tickets dropped. Then I fell in love with Bali. And the cost of living is much lower there, so it lasts even further than I expected.
Turning financial independence into financial freedom
I own a company, which I built up in 8 years and turned it into a self-learning enterprise. This pays me for those basic needs. I structured it in a way that it works almost without me. So I can stay away for months. So, I can pay my bills from the dividend. And I can see my assets growing with the market. Because I am invested in ETFs of major indices. This kind of long-term investment is easy to understand, low on costs and maintenance, and performs better than most of the managed fonts. So my assets keep growing, while I can enjoy traveling.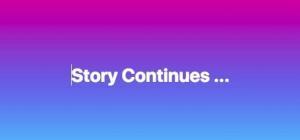 Vital and happy regards
Klaus Forster