What is the meaning of the Law of Detachment?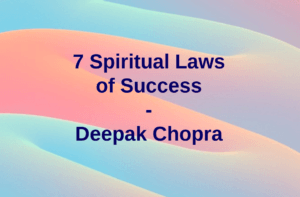 This audio is, to understand the law of Detachment better. So, listen to this passage from Deepak Chopra's Book the 7 Spiritual Laws of Success.
The simplified Law of Detachment means to
Accept things as they are,
Without judging them as being good or bad,
Stick to your purpose in life, but be flexible about the route you take,
And consider every drawback along the way as a learning experience. 
The quality of your life is directly proportional to the amount of uncertainty you can handle.
Tony Robbins
This is probably the hardest to implement and to embody. Because each time you think, that you mastered it ... You will realize after a while, that your ego fooled you.  Anyway, apply the Law of Detachment best possible.
Now, return to Task 13
Resources about the Law of Detachment
Free downloads of the 7 Spiritual Laws of Detachment are available from: