👄📣🧏‍♀️ Enjoy listening to this podcast! Click the globe for 🇬🇧🇩🇪🇫🇷🇪🇸🇨🇳🇮🇪
Introduction for the Morning Gratitude Challenge Task 30 – Gratefulness For Your Experience
Morning Gratitude Challenge Day 30 – Gratefulness For Your Experience
Congratulations, you made it until day 30. This is the time for you to celebrate! This is the end of our gratitude journey … almost! You probably started your own challenge, and to serve your participants till the end I will send you within the next 5 days the links to share with them. So that they also have the chance to go until day 30.
Further, within the next 5 days, I will create and send you the
Gratitude Challenge Member's Log-in
for you with all tasks and meditations of the morning meditation challenge. So that you have an easy time to find all the tasks and meditation with one click. So, stay tuned!
Your Gratitude Challenge Task For Today:
Share gratitude by distributing this link to the members of your challenge:
Please Share Your Experience
Now, contribute to the universe and share your experience. Preferably Leave a Reply
or alternatively on
Your public review is very essential!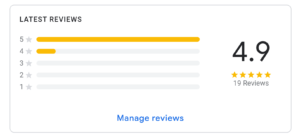 The public reviews are building trust for people who are interested to join the next challenge. So if you think, more people would benefit from participating, please support them, by helping them to decide if this program will support them to grow. Certainly, you are aware, that the whole universe is just one holistic organism. And due to that, if one part of it grows, everything grows!
Finally, write down five things you are grateful for:
1. I am grateful for …, because …
2. Further, I am grateful for …, because …
…
5. Finally, I am grateful for …, because …
Please remember that as your self-esteem grows, due to a feeling of gratitude, your feelings of helplessness and your fears disappear.
And here comes your present for your participation in the gratitude challenge:
Like Heat Turns Ice Into Water,
Gratitude Turns Fear Into Abundance!
Vital and happy regards
Klaus Forster