To my big surprise, I found the question "How to Ruin Someone's Life or Business" in an audiobook I was listening to: "The Road Less Stupid." I enjoyed listening to it because it added many new ideas to my temps de réflexion entrepreneuriale. Quoi qu'il en soit, j'ai passé une partie de mon temps à réfléchir sur la question:
Comment ruiner la vie ou les affaires de quelqu'un?
I found one controversial question about "how to ruin someone's life or business?" In this book:
"If I would be my #1 competitor, what would I do to create the biggest damage to my business?"
Cela signifie: ma propre entreprise est A et mes concurrents sont B.
What would I do in the role of company B = my competitor?
If I would be company B, what could I do to damage company A's business?
The first thing to Ruin Someone's Life or Business that came to my mind was not very charming: "A shit storm on Facebook," 😮 So I posted the following question to the members of my mastermind group:
Klaus Forster:
«La meilleure question de temps de réflexion que j'ai eue aujourd'hui est:
Si je serais mon concurrent,
Qu'est ce que je ferais,
créer le plus gros dommage à mon entreprise? »
A lively conversation started with a lady working for television, where they need to attract a lot of attention. Because bad news is selling better, the media needs to come up and publish bad news.
Let me share her story about how to ruin someone's life or business:
«Cela me rappelle un peu ma dispute avec l'un de mes producteurs il y a longtemps, probablement il y a 14 ans. Donc, un jour, notre série télévisée concurrente est devenue numéro 1. Mon producteur a dit: «Alors, que pouvons-nous faire pour les éliminer?» Ma réponse a été que je ne veux pas créer quelque chose pour abattre quelqu'un, ce n'est pas une bonne intention. Si je veux créer quelque chose, mon intention devrait être de faire quelque chose de bien que les gens puissent apprécier et ajouter de la valeur à leur vie.

Il était en colère. Nous avons donc créé quelque chose et nous n'avons réussi qu'à entrer dans le top 10. Il était encore plus en colère lorsque mon autre série télévisée, que j'ai réalisée avec une autre société de télévision, est arrivée au numéro 1. Il pensait que je prêtais plus attention à l'autre société.
Penser les choses d'un point de vue différent sur la façon de ruiner la vie ou les affaires de quelqu'un:
«Si je voulais être mon concurrent:
What would I do to create the most extensive damage to my business?"
La vérité, c'est que lorsque j'ai créé cette série télévisée, j'y ai mis tout mon cœur. J'ai fait mes recherches sur l'hôpital, les médecins, rencontré des survivants, c'est pourquoi la série semblait réelle et touchait le cœur de nombreuses personnes. L'histoire parlait d'une adolescente atteinte de leucémie devant faire face à sa maladie. Sa famille s'est effondrée à cause de cela, son petit ami et ses amis s'en vont. Et à la fin, elle a réalisé que la seule personne qui se lèvera est elle-même. Et quand elle l'a finalement fait, cela a tiré toute sa bien-aimée en arrière. Parce qu'ils l'admirent. Alors pour moi, ce qui est important est votre intention, votre succès, votre attention, tout suivra.

La raison pour laquelle j'ai mis tout mon cœur était parce que le producteur avait la même vision de créer quelque chose pour ajouter plus de valeur à la vie, pas pour faire tomber quelqu'un. Nous avons donc fait ce que nous pouvions pour y arriver en consacrant du temps à la recherche et autres.
Other mastermind members added to these thoughts on how to Ruin Someone's Life or Business.
J'aime son intention et je crois. Parce que si vous tentez de nuire aux autres, vous vous faites du mal, sur le long terme.
Oui, ça ne sert à rien de sortir, d'en prendre un.

Klaus Forster:
Je suis d'accord, et ce n'est PAS la direction que j'aime à penser non plus, car elle n'est PAS conforme à mon éthique commerciale. Parce que je pense que ce n'est pas du tout une bonne idée de ruiner la vie ou les affaires de quelqu'un. Même si, je veux vous encourager à continuer à penser aux sales tours, aux méthodes illégales ou non éthiques!

Il ne s'agit PAS du tout de mettre en œuvre ces idées, mais plutôt de trouver le véritable point faible de votre propre entreprise. Pour que vous puissiez agir en conséquence.

Je vois, maintenant je comprends, il s'agit plus de penser à ce que votre concurrent pourrait faire pour vous nuire. Vous pouvez donc vous améliorer dans ce domaine.
Bonne réflexion Klaus, merci de nous avoir fait voir ça.
Changement de perspective sur la façon de ruiner la vie ou les affaires de quelqu'un
Switching the perspective gave me some good inspirations, which are worth thinking about deeper:
«Comment attirer autant d'attention qu'une tempête de merde?»
"Comment puis-je offrir plus d'avantages aux clients en le faisant?"
Après avoir réfléchi à cela pendant un moment, j'ai trouvé les idées:
Posting something so funny that it goes viral instead of a shit storm.
I am sending a test buyer to my competitor instead of sending one only to my business.
So I would be able to create positive attention and get the information about which field we are doing worse than our competition?
Before I stepped into my competitor's role, I could only think of a test buyer checking my own business. Changing into company B's perspective enabled this idea. By doing this, I can learn about the customer experience they provide, which brings me nearer to the answer to the initial question. Share ideas about how to Ruin Someone's Life or Business in the comments below this article.
Another good technique to change perspective is meditation. Here are four guided meditations to do so to find answers to a question that bothers you and you cannot come to a conclusion by thinking.:
Pourquoi ce blog s'appelle-t-il:
Comment ruiner la vie ou les affaires de quelqu'un?
Probably you are curious why I chose the almost misleading title: How to Ruin Someone's Life or Business. The reasons for it are: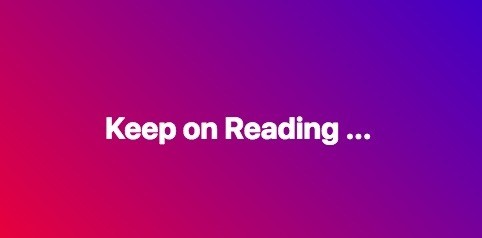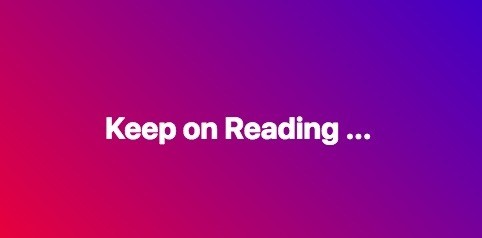 Search engine optimization for this blog. After checking the most frequently used keywords in my initial text, I found out that business, competition, and damage were the most commonly used ones. So I put them in the Google Adds keyword planner and played around with phrases containing these words.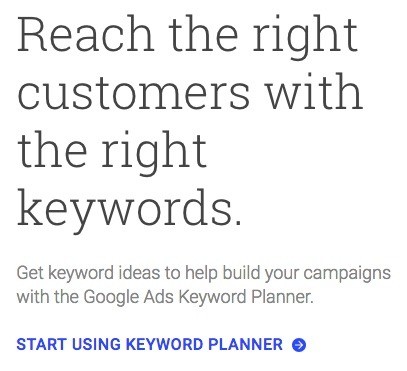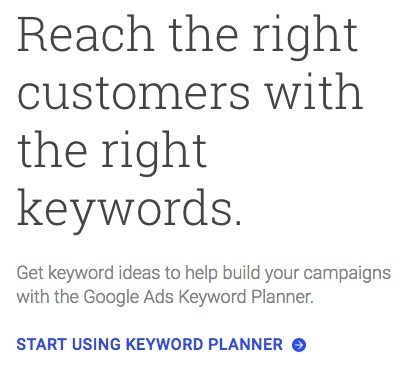 One suggested phase was: How to Ruin Someone's Life. It is getting seared for between 1.000 and 10.000 times a month and has low competition. Further, I considered this issue as controversial, that it has the chance to go viral. And many people will read it and – hopefully – benefit from it. So without doing anything harmful to the competition, I implemented both of my ideas from my thinking time in this blog.
Avis sur «Comment ruiner la vie ou les affaires de quelqu'un»
(Sept. 20, 2018) Three months after publishing this blog, I analyzed with Google Webmaster Tools which of my pages and blogs appear the most frequently in the google search results. And it turned out that this one appeared most frequently! It also had the highest click rate. I learned that visitors of this blog stayed about 2 minutes on average, which is about 40% below the average time of the pages. That only lasts, to read half of it. And that almost all visitors left my webpage without referring to another page of it. This means I need to make the first part of the text more appealing. And that I need to offer more value to the blog visitors by adding links to other related issues on my webpage.
Vous pouvez trouver le livre audio «La route moins stupide» ici: http://a.co/5oUfXNm
---
comment gâcher la vie de quelqu'un
comment gâcher la vie de quelqu'un
how to ruin someone's business
how to ruins someones life
how to ruin someone's small business
how to ruin someones business
ruin someones life
how to ruin someone's life with their number
ruin someone's life
ways to ruin someone's life