À ma grande surprise, j'ai trouvé la question «Comment ruiner la vie ou les affaires de quelqu'un» dans un livre audio que j'écoutais: «The Road Less Stupid». En fait, j'ai aimé l'écouter car il a ajouté beaucoup de nouvelles idées à mon temps de réflexion entrepreneuriale. Quoi qu'il en soit, j'ai passé une partie de mon temps à réfléchir sur la question:
Comment ruiner la vie ou les affaires de quelqu'un?
I found one controversial question about "how to ruin someone's life or business?" In this book:
"If I would be my #1 competitor, what would I do, to create the biggest damage to my business?"
Cela signifie: ma propre entreprise est A et mes concurrents sont B.
Que ferais-je, dans le rôle de l'entreprise B = mon concurrent?
Si j'étais la société B, que pourrais-je faire pour nuire aux activités de la société A?
The first thing to Ruin Someone's Life or Business that came to my mind was not very charming: "A shit storm on Facebook" 😮 So I posted the following question to the members of my mastermind group:
Klaus Forster:
«La meilleure question de temps de réflexion que j'ai eue aujourd'hui est:
Si je serais mon concurrent,
Qu'est ce que je ferais,
créer le plus gros dommage à mon entreprise? »
Cela a déclenché une conversation animée à ce sujet avec une dame qui travaillait pour la télévision. Là où ils doivent attirer beaucoup d'attention. Étant donné que les mauvaises nouvelles se vendent mieux, les médias doivent publier de mauvaises nouvelles.
Permettez-moi de partager son histoire sur la façon de ruiner la vie ou les affaires de quelqu'un:
«Cela me rappelle un peu ma dispute avec l'un de mes producteurs il y a longtemps, probablement il y a 14 ans. Donc, un jour, notre série télévisée concurrente est devenue numéro 1. Mon producteur a dit: «Alors, que pouvons-nous faire pour les éliminer?» Ma réponse a été que je ne veux pas créer quelque chose pour abattre quelqu'un, ce n'est pas une bonne intention. Si je veux créer quelque chose, mon intention devrait être de faire quelque chose de bien que les gens puissent apprécier et ajouter de la valeur à leur vie.

Il était en colère. Nous avons donc créé quelque chose et nous n'avons réussi qu'à entrer dans le top 10. Il était encore plus en colère lorsque mon autre série télévisée, que j'ai réalisée avec une autre société de télévision, est arrivée au numéro 1. Il pensait que je prêtais plus attention à l'autre société.
Penser les choses d'un point de vue différent sur la façon de ruiner la vie ou les affaires de quelqu'un:
«Si je voulais être mon concurrent:
Que ferais-je pour causer le plus de dommages à mon entreprise? »
La vérité, c'est que lorsque j'ai créé cette série télévisée, j'y ai mis tout mon cœur. J'ai fait mes recherches sur l'hôpital, les médecins, rencontré des survivants, c'est pourquoi la série semblait réelle et touchait le cœur de nombreuses personnes. L'histoire parlait d'une adolescente atteinte de leucémie devant faire face à sa maladie. Sa famille s'est effondrée à cause de cela, son petit ami et ses amis s'en vont. Et à la fin, elle a réalisé que la seule personne qui se lèvera est elle-même. Et quand elle l'a finalement fait, cela a tiré toute sa bien-aimée en arrière. Parce qu'ils l'admirent. Alors pour moi, ce qui est important est votre intention, votre succès, votre attention, tout suivra.

La raison pour laquelle j'ai mis tout mon cœur était parce que le producteur avait la même vision de créer quelque chose pour ajouter plus de valeur à la vie, pas pour faire tomber quelqu'un. Nous avons donc fait ce que nous pouvions pour y arriver en consacrant du temps à la recherche et autres.
D'autres membres de Mastermind ont ajouté à ces réflexions sur la façon de ruiner la vie ou les affaires de quelqu'un
J'aime son intention et je crois. Parce que si vous tentez de nuire aux autres, vous vous faites du mal, sur le long terme.
Oui, ça ne sert à rien de sortir, d'en prendre un.

Klaus Forster:
Je suis d'accord, et ce n'est PAS la direction que j'aime à penser non plus, car elle n'est PAS conforme à mon éthique commerciale. Parce que je pense que ce n'est pas du tout une bonne idée de ruiner la vie ou les affaires de quelqu'un. Même si, je veux vous encourager à continuer à penser aux sales tours, aux méthodes illégales ou non éthiques!

Il ne s'agit PAS du tout de mettre en œuvre ces idées, mais plutôt de trouver le véritable point faible de votre propre entreprise. Pour que vous puissiez agir en conséquence.

Je vois, maintenant je comprends, il s'agit plus de penser à ce que votre concurrent pourrait faire pour vous nuire. Vous pouvez donc vous améliorer dans ce domaine.
Bonne réflexion Klaus, merci de nous avoir fait voir ça.
Changement de perspective sur la façon de ruiner la vie ou les affaires de quelqu'un
Changer de perspective m'a vraiment donné de bonnes inspirations, qui méritent une réflexion plus approfondie:
«Comment attirer autant d'attention qu'une tempête de merde?»
"Comment puis-je offrir plus d'avantages aux clients en le faisant?"
Après avoir réfléchi à cela pendant un moment, j'ai trouvé les idées:
Poster quelque chose, c'est tellement drôle que ça devient viral, au lieu d'une tempête de merde.
Envoi d'un acheteur test à mon concurrent, au lieu d'en envoyer un uniquement à mon entreprise.
Je serais donc en mesure de susciter une attention positive et d'obtenir des informations, dans quel domaine nous faisons pire que nos concurrents?
Avant d'entrer dans le rôle de mon concurrent, je ne pouvais penser qu'à un acheteur test qui vérifiait ma propre entreprise. Changer dans la perspective de l'entreprise B, a permis cette idée. En faisant cela, je peux en apprendre davantage sur l'expérience client qu'ils offrent. Ce qui me rapproche de la réponse à la question initiale. Alors s'il vous plaît, lisez vos idées sur la façon de ruiner la vie ou l'entreprise de quelqu'un dans les commentaires sous cet article.
La méditation est une autre bonne technique pour changer de perspective. Voici 4 méditations guidées pour ce faire, afin de trouver des réponses à une question, qui vous dérange, et vous ne pouvez pas arriver à une conclusion en réfléchissant:
Pourquoi ce blog s'appelle-t-il:
Comment ruiner la vie ou les affaires de quelqu'un?
Vous êtes probablement curieux de savoir pourquoi j'ai choisi le titre presque trompeur: Comment ruiner la vie ou les affaires de quelqu'un. La raison en est, quelques considérations sur…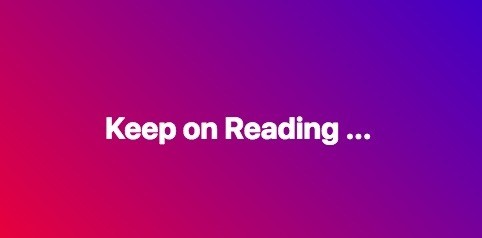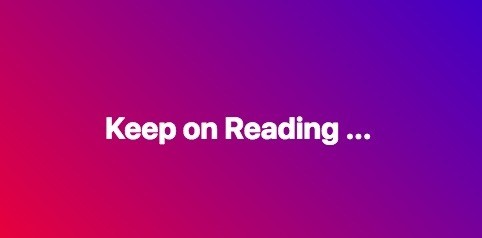 l'optimisation des moteurs de recherche pour ce blog. Après avoir vérifié les mots-clés les plus fréquemment utilisés dans mon texte initial, j'ai découvert que les affaires, la concurrence et les dommages étaient les plus fréquemment utilisés une fois. Je les ai donc mis dans le planificateur de mots clés de Google Adds et j'ai joué avec des phrases contenant ces mots.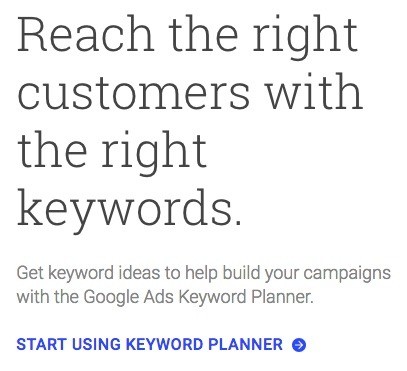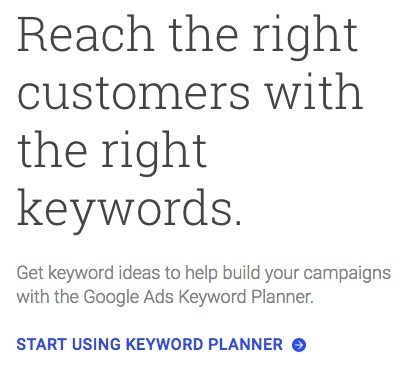 Une phase suggérée était: Comment ruiner la vie de quelqu'un. Il est saisi entre 1 000 et 10 000 fois par mois et a une faible concurrence. De plus, j'ai considéré cette question comme controversée, qu'elle a la chance de devenir virale. Et beaucoup de gens le liront et, espérons-le, en profiteront. Donc, sans rien faire de mal à la concurrence, j'ai mis en œuvre mes deux idées de mon temps de réflexion dans ce blog.
Avis sur «Comment ruiner la vie ou les affaires de quelqu'un»
(20 septembre 2018) Trois mois après la publication de ce blog, j'ai analysé avec Google Webmaster Tools lesquels de mes pages et blogs apparaissent le plus fréquemment dans les résultats de recherche Google. Et il s'est avéré que celui-ci est apparu le plus souvent! Il avait également le taux de clics le plus élevé. Mais j'ai appris que les visiteurs de ce blog sont restés environ 2 minutes en moyenne, soit environ 40% en dessous du temps moyen des pages. Cela ne dure que pour en lire la moitié. Et que presque tous les visiteurs ont quitté ma page Web sans se référer à une autre page de celle-ci. J'ai donc appris que je devais rendre la première partie du texte plus attrayante. Et que j'ai besoin d'offrir plus de valeur aux visiteurs du blog, en ajoutant des liens vers d'autres problèmes connexes sur ma page Web.
Vous pouvez trouver le livre audio «La route moins stupide» ici: http://a.co/5oUfXNm
comment gâcher la vie de quelqu'un
comment ruiner la vie de quelqu'un
comment ruiner les affaires de quelqu'un
comment ruiner la vie de quelqu'un
comment ruiner la petite entreprise de quelqu'un
comment ruiner les affaires de quelqu'un
ruiner la vie de quelqu'un
comment gâcher la vie de quelqu'un avec son numéro
ruiner la vie de quelqu'un
façons de ruiner la vie de quelqu'un