Originally posted 2021-01-22 00:02:07.
What is DHARMA? What is the True Definition Of Dharma? As explained by Sadhguru in 98 seconds: Dharma meaning is an important Hindu, Buddhist, and yogic concept about finding and living your purpose in life.
Qu'est-ce que le Dharma ou le but dans la définition de la vie
/ ˈDärmə /, nom: dharma
Quelle: Youtube
Dharma Definition in Buddhism: Cosmic order
The Definition of Dharma in Hinduism: Right way of living
The Sanskrit meaning of Dharma is living aligned with humanity according to your purpose in life.
Pour explorer votre but dans la vie, vous devez être conscient de votre caractère unique.
valeurs
rôles
expériences du passé
rêves et souhaits
talents et compétences
passion et sauvageamusement
désirs
Dharma means to find your purpose in life based on your uniqueness. And especially for entrepreneurs, to position your business, that it serves your purpose in life.
La clé du bonheur est la liberté,
la clé de la liberté est le courage!
To find your purpose in life requires an iterative approach. There is no direct path with fixed steps. You will have to apply a collection of tools. First comes the diagnosis, which requires patience from you because many people indulge in a lifestyle that leads to gentle dumbness!
Be aware that you are not at the finish but the starting point by finding your purpose in life. Then, you have to change something, which requires courage! You will have to tackle obstacles. We have no other choice. We have to accept these obstacles to get there.
Comment tu souhaites avoir vécu une fois,
Vous pouvez déjà vivre maintenant.
An essential prerequisite to finding your purpose in life, calmness and slowness are required, to listen to your inner voice.
Ne soyez pas distrait. Parce que partout où l'attention passe, l'énergie circule.
Soyez flexible et changez vos points de vue
Restez dans le courant
Soyez ludique
Amusez-vous et soyez fou
The true dharma definition or but dans la vie peut être une ou une combinaison des zones suivantes:
La vie
L'amour
Apprenez et grandissez
Deviens une légende
Each of these points independently can be meaningful. There is no shortcut to finding your purpose in life. But to get started and get a rough idea, what the purpose in life might be for you, do this Meditation. To prepare yourself, get something to write, a pencil and some paper, or your gratitude journal. You will need it right after the meditation.
Purpose in Life Meditation – Dharma Definition
Get yourself in a comfortable position, sitting or laying down. Begin to breathe slowly. Just relax and take a deep breath … in through your nose … and slowly exhale through your mouth.
Take in another deep breath, slowly exhale … in through your nose … and slowly exhale through your mouth.
Take one more deep breath, slowly exhale … in through your nose … and slowly exhale through your mouth.
Lorsque les pensées vous viennent, reconnaissez-les et laissez-les flotter. Continuez à vous détendre et inspirez lentement… et expirez lentement… par le nez… et expirez lentement par la bouche.
Allow yourself to sink deeper and deeper where you are, letting go of all distractions and thoughts. As you take another deep breath, then slowly exhale, feel yourself growing very peaceful and centered.
Imagine you have come across a beautiful celestial library filled with a fantastic collection of books and manuscripts. This library will help you discover your life purpose. We all have a gift to share. We all have that one thing that makes us shine and that one thing that makes us truly unique. Today we are going to discover that one thing for you.
Cet endroit incroyable a toutes les réponses dont vous avez besoin!
Let this place come into focus, and take a look around. As you walk, you find yourself led to a private room with beautiful chairs and glass tables. The room is warm and comfortable and filled with beautiful flowers. There is a terrific pitcher of water filled with lemons, and you decide to pour yourself a refreshing glass and take a sip. You notice a chair, and you take a seat allowing the tension to slowly slip away.
You then discover someone has placed an old wooden box on the table before you, and you are intrigued. The box is beautifully carved and made out of rosewood, and it has a lovely aroma. The box has a label on top that says: "Your life purpose" and you can't believe it because that is just what you are looking for.
Know that we are here today to help you discover your life purpose, and we are going to ask your mind what this purpose is. When your mind reveals this purpose, it will manifest into the box where you can read it and discover for yourself what your life purpose is.
Think for a moment about your passions. And those things you love to do beyond anything else in the world. Know that there is something you do better than anyone else on earth. No one comes into this life without a real purpose. Our lives are based on this purpose, and you shall be revealed soon.
Quel est
Votre cadeau?
The one thing you do that makes you shine?
Votre capacité unique, tout le monde vous dit toujours que vous êtes génial?
What if you woke up tomorrow and discovered you never had to work again? What would you do with your time? Imagine the possibilities that lie before you.
Imaginez une vie sans lutte, sans douleur et sans problèmes.
Voudriez-vous
Vous battez pour une bonne cause?
Write an excellent novel?
Voyager à travers le monde?
Donnez votre temps pour?
Soyez un philanthrope célèbre?
Qu'est-ce que tu ferais?
Pensez-y maintenant, imaginez-le et rendez-le réel. Peut-être que vous lanceriez une nouvelle entreprise, une entreprise qui vous permettrait de poursuivre votre passion au quotidien. Pensez-vous à quel point votre vie serait incroyable si vous passiez chaque instant à rendre le monde meilleur?
Think about this now, ask your mind to reveal your life purpose, and contemplate this for a little while. Just notice what first pops into your mind, and don't spend too long thinking about this.
You suddenly realize the box on the table has been opened. There is a slip of paper in the box that has magically appeared. You take out this slip of paper but realize that the only words on it are written at the top; these words say:
«Quel est mon véritable but?»
As you read this, you suddenly realize that there are also instructions in the box, and these instructions read: "Quiet your mind, and all shall be revealed."
Ask your mind to reveal you're true purpose once again and note ANYTHING that pops into your head. This can be a word, a phrase, a sentence, or even a picture, or a symbol. Keep asking yourself this question until you think of an answer that brings forth emotion.
The answer that shall be revealed will be your life's purpose, and you will recognize it instantly for the emotion that will come forth.
Go ahead and clear your mind of all the clutter and try this now. Take a deep breath in and let out all the strain and tension, and allow your mind to be quiet. Trust your intuition and go with the first thing that comes to mind.
Now come back, and stretch yourself. Start moving your hand and feet. And write down what you found in the box and all the emotions that came up in you while reading it.
Faites ceci maintenant!
What is the Law of Dharma?
Revenez maintenant au jour 14 de votre Défi d'abondance - La loi du Dharma
Salutations vitales et heureuses
Klaus Forster
---
Don't miss the next part. Sign up for free via the registration link.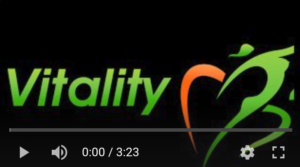 Don't miss anything and utilize the messages of your body for your sustained vitalité et bonheur.
> Série de vidéos sur la longévité: Pratiquez la longévité <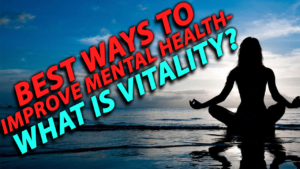 Understand the messages of your body. And how to act on them for your longevity.