Results: How to Make Your Dreams Come True?
How to achieve the results you want?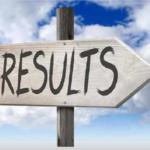 Practically, achieving a result means, reaching one of your targets. It requires, that you've been motivated enough, to give yourself a promise: "I will not rest until I reached this extraordinary target!" And due to that, you followed up on your plan, until your vision came true.