Mona shared the following Deepak Chopra 21 Days of Abundance Challenge Review - Criticism - Kritik of her
Fülle Herausforderung
. She had a difficult start, but with a happy ending! And she wants to do it again ...
Abundance Challenge Review - Kritik - Kritik
"Good Morning Klaus.

Ich habe mich beworben, weil ich dachte, ich würde vom ersten Tag an beginnen.
Ich bin ihm nicht gefolgt, weil ich nicht ab dem 17. Tag anfangen wollte.

Ich habe heute vor 16 Tagen mit einer Freundin vom ersten Tag an angefangen. Ich habe es sehr geliebt, aber ich hatte das Gefühl, ich brauchte mehr als sie veröffentlichte und das Video war von YouTube und wurde mit Werbung unterbrochen.

Also habe ich viele Male im Internet gesucht, bis ich dich gefunden habe.
Die Seite, die Sie erstellt haben, ist sehr gut gemacht.
Ich ging täglich dorthin und las von dort die Aufgabe des Tages. & all die anderen kleinen Themen & Videos, die Sie gepostet haben, um den Tag der Herausforderung zu lesen.
Gestern konnte ich mich nicht wie gewohnt einloggen. Ich dachte, vielleicht liegt es daran, dass Sie die 21 Tage beendet haben. Ich habe mich erneut mit einem Ihrer Links angemeldet WhatsApp. Aber ich brauchte einige Zeit, um meinen 15. Tag zu erreichen. Aber nicht alle.

Ich bin jetzt erst am 16. Tag. Aber ich fühle sehr den Unterschied in meinem Leben.
Jeden Tag passieren mir unerwartete Dinge und ich schlafe so viel tiefer und besser.

Ich freue mich auf den 1. Januar, um diese ganze Zeit mit Ihnen zu beginnen.
Nicht nur noch einmal, sondern in Zukunft um ein Vielfaches. Ich denke, es braucht immer mehr, um wirklich Eins mit all diesen Gedanken und Energien zu sein.
Mein Neffe will es auch tun.
Ich werde Ihnen seine Nummer senden, um sie auch der Gruppe hinzuzufügen.

Vielen Dank für Ihre Fürsorge und für all die Tipps, die Sie geben, um die Energie des Überflusses besser zu verstehen und besser mit ihr zu verschmelzen.

Viel Liebe
Mona ❤🌹❤

NB: Ich folgte von Ihnen WhatsApp group all what was posted. But didn't do the meditations.. doing one assignment in a day from your site with its meditation was good enough for me. I couldn't do more really ❤❤❤"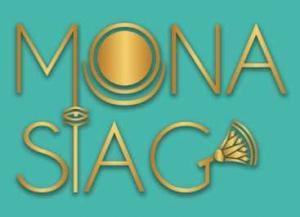 Mona betreibt ein Geschäft für ägyptischen Schmuck und ägyptische Wohnkultur in Kairo, Ägypten.
Hochwertiger vielseitiger Schmuck aus Halbedelsteinen, Sterling Silber und Gold
All are "Very Limited Reproduced" or "One of the Kind".
Unsere Home Decor Artikel sind aus Messing oder Sterling Silber
All Hand Made, Hand Engraved or Hand Embossed, & Hand Finished...
Jedes Schmuckstück von Mona Siag ist auf seine Weise einzigartig
Bewerben Sie sich kostenlos bei der
für bewusste Unternehmerinnen

---
More Deepak Chopra 21 Days of Abundance Challenge Reviews - Criticism - Kritik
Rückblick 21 Day Abundance Challenge von Aritha
Überprüfen Sie die Abundance Meditation Challenge - Abundance Experience
21-tägige Überprüfung der Abundance Challenge von Biege
Deepak Chopra 21-Tage Abundance Challenge Review von Mutka und Anshul