What is an entrepreneur?
An entrepreneur is a self-employed person who founded his own business
What is Entrepreneurship? As it is described in Wikipedia, it means the process of designing, launching and running a new business, which is often initially a small business. People who create a business are called entrepreneurs. The word Entrepreneurship comes originally from the French language. And it is made up of the words "entre" and "prendre", as much as "business".
So, what is entrepreneurship in the classical sense?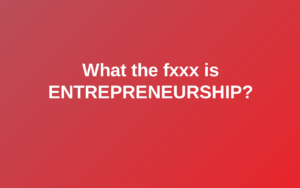 It is all of the tasks of the founder and a business owner got to take care of. But much more it is their mindset. It is considered as an independent, responsible and healthy way of developing an enterprise. Due to this, entrepreneurship requires great responsibility. And at the same time, it involves taking high risks, because a lot of them fail financially. This means that the term "Entrepreneurship" characterizes a certain attitude of mind. So that the business can improve its success and chances to compete in the marketplace.
And what is entrepreneurship in a modern sense?
Due to the fact, that creating a business idea and putting it into life is a very creative process. An Entrepreneur is an artist. They got to imagine something special, break it down in executable steps, and turn their imagination into something real. And this never ends, they always have to reinvent their business, strategy, as well as the processes to make the business grow. And the base for that is the mental growth of the entrepreneur himself.
What is Entrepreneurship innovation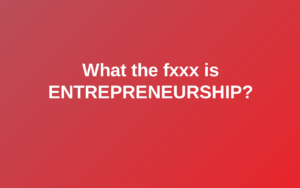 In English, the first French entrepreneur describes a personality that is quite good at bearing high responsibility and high risk. The word Entrepreneur is not just about the dull translation, but also about character. It requires a balanced attitude to life and the ability to produce new innovations over and over again.
The accompanying word entrepreneurship describes the entire complex of topics, which includes the field of self-employment. Depending on the reading, you can achieve very different content here. According to Schumpeter entrepreneurship definition, it is the creative destruction of existing structures, in order to establish innovations, that are usually obtained through reorganization. Entrepreneurship as the field of action of an entrepreneur. And it is also gilded as a learnable thinking principle, that can be derived and implemented by "normal" managers. Even though managers do not bear the high responsibility, like the entrepreneur himself.
An example of "what is entrepreneurship"
Imagine you got an idea for a business, and you found it together with a friend. The two of you become entrepreneurs. You invest a lot of your own cash and also the debt capital in your entrepreneurship. You also bear the entire responsibility for the capital. But since you are convinced of the idea of your entrepreneurship, the two of you are everything the company is about. You are two true entrepreneurs. And due to living it, your business becomes the blueprint of your characters.