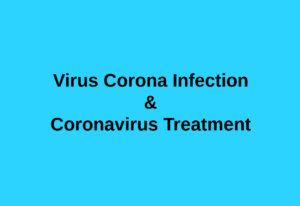 Currently, a lot of news is around about the virus corona infection. The media is making it much more dramatic as it is … as usual. And they hardly tell you about the Coronavirus Treatment.
Because they need to sell their news. And the worse the news is, the better it sells. You need to be aware, that the media mostly reports about extremes. But if you believe that, your mind creates a picture of the world, that shows that the apocalypse is coming soon. That is a very naive belief.
Just Listen How The Virus Corona Infection Hits You:
You might believe, that the virus korona infection will damage your physical health. But in fact, it already ruins your mental health. That is even worse! But this is just brainfuck, and luckily, it is avoidable.
How about the Coronavirus Treatment?
To avoid this mental disease, we need to understand that we keep telling ourselves lies, lies, and even more lies about how bad the situation is. Learn from Leo Gura how and why we lie to ourselves on Youtube or actualized.org
See, there is neither absolute truth nor right or wrong. It is just a relative truth from your point of view. It is what your ego makes you believe. So, if everything you consider as knowledge is anyway only a belief, we can believe whatever we want. Due to that, you should choose our beliefs depending on what is helpful.
Your Coronavirus Treatment First Aid Kit
The belief that a virus corona infection will harm you, is not helpful at all. Because the likelihood that it will catch you is extremely low. And the death rate with coronavirus treatment is around 0.2%. That is about the same as a normal flue. Hundreds and thousands of times
more people are getting sick and die for other reasons, such as:
Consuming too much sugar (diabetes),
Alcohol,
Nicotine (cancer),
And from traffic accidents.
We got so used to that, that hardly anyone takes notice of it anymore. That it is new and not well researched yet, does not mean it will become an epidemic! Think about the noise around AIDS, BSE, bird virus, Chernobyl, Fukushima, 9/11 … and in the end, all of it was not a big drama … compared to the above mentioned other reasons for sickness and death.
Anyway, each one who passes away is too much. So, some hygienical precautions are good, but I consider most of it as hysterical. We are much better off practicing gratitude and keeping a calm mind instead!
Start to doubt everything and think for yourself
For example, doubt and rethink the following:
That a new virus korona infection will become a catastrophe. Only because it is not well researched yet.
The dramatic rise of the sea level. Because if swimming ice is melting the water level remains the same!
Or that poverty increases. Its percentage was never ever as low as of today, and it is getting lower every day.
That stop working and retire is your birthright. If you know your individual purpose you do not want to stop working towards it anyway.
That life is finite. You are nothing and everything at the same time, which means you are god! And as we know, she can't die.
For what reason are you here for?
Take care of finding your purpose in life. The answer will be shocking for you in the beginning. Because a common opinion about the meaning of life from many wise people is:
There is none …
So, there is no meaning of your life,
… Apart from the meaning,
You give it!
And this is good news. Because it means, it is your free choice.
Your Individual Conscious Coronavirus Treatment
Source: Youtube
Go ahead to find your purpose, what resonates with you, embody it and work on it. Appreciate your way as the destination. Then you do not want to stop working anymore, because your work gives you fulfillment, joy, pleasure, and happiness. And you are every day ready to die. Because you can say: "I lived the life I wanted." In the end, bad news like the virus korona infection can not harm you anymore.
You would not believe how calm the Balinese are. Even if there are some earthquakes and smoke on top of Mount Agung, the most active volcano in Bali. While at the same time 70 % of the visitors historically cancel their flights to Bali.
I think the Balinese are so calm due to their gratitude ritual … and their belief in karma.
How The Virus Corona Infection Already Got You?
First of all, it is basically a mental disease.
You got it in your mind, not in your blood!
I understand your worries and fears. But once again, the virus corona infection is not in your blood, it is only in your mind. You can consciously keep it there … or consciously let it go. It is your choice!
Practice gratitude to overcome your fears, and treat your fears at its root.
Anyway, if bad news like this still make you worry, the best assistance I can offer you it to train your mental strength.

Mental Strength Training – 8-Weeks To Turn Angst And Fears Into Gold
If you keep this as your
Coronavirus Treatment in Mind
And finally, due to that
Love Will Overcome The Virus Corona Infection!
Thinking Time – Think First Then Act – Work Smarter, Not Harder