Day 21: Living Abundantly
Dear Confeneur (Conscious Female Entrepreneur) 😃, I hope you had 3 great weeks during our journey together to living abundantly. Today is your last day of the 21-Days of Abundance Meditation Challenge.
That's why I want to share the Benefits of Gratitude with you, pointed out by Dr. Deepak Chopra. Have a look at it and then come back to this page to continue with our final task 21.
https://vitality4happiness.com/benefits-of-gratitude/
Task 21: Living Abundantly
Today your task is to think these questions:
What have you been most frequently grateful for during your abundance challenge?
Have a look at your gratitude records in abundance journal and analyze them:
What appeared the most often?
Think about, how you can experience that even more often?
Because gratitude is your most powerful source for
Living Abundantly!
Finally, please give a Feedback
on Facebook

Or write a Review for the Vitality4Happiness Abundance Challenge on Google

Please write in your review what your outstanding experience during this journey to living abundantly was:
Your feelings,
Observations,
What has changed,
Or a description of your learnings.
Your public review is very essential!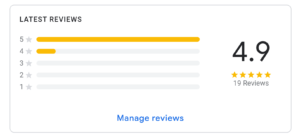 The public reviews are building trust for people who are interested to join the next challenge. So if you think, more people would benefit from participating, please support them, by helping them to decide if this program will support them to grow. Certainly, you are aware, that the whole universe is just one holistic organism. So, if one part of it grows, everything grows.
So please be so kind, to contribute to the universe and share your experience on:
🙏Thank you soooo much!
Vital and happy regards
Klaus Forster
And from now on, write down every day 5 things, you are grateful for:
I am grateful for …, because …
I am grateful for …, because …
I am grateful for …, because …
I am grateful for …, because …
I am grateful for …, because …
You don't have to do that forever. But I would recommend to do it as long as you live. Thank you and congratulations to your participation until the end 🧡
The Abundance Challenge task of today must be done by this time tomorrow!
Keep your channels open. So, your energy can flow. And stay tuned, because the next challenge will help you to grow even further! This is your year. Your future is in your hands. You create it every day, with your choices, and decisions, in the way you spend your time, the people you hang out with, and how you feel every single moment. With awareness … in gratitude … and grace 💖
TODAY IS THE LAST DAY!
Thanks once again for sharing this journey with me 🙏🏽 If you have not started on day 1, we will start soon again. So that you can do the first part in the next round. In the meanwhile join the ongoing Gratitude Challenge. 
LET ABUNDANCE FLOW INTO YOUR LIFE, WITH EACH BREATH!
Vital and happy regards
Klaus Forster
PS: Remember to post your rating on Google or Facebook
And here comes your Living Abundantly meditation for your participation:
Deepak Chopra 21 Day Abundance Meditation – Living Abundantly