Originally posted 2019-03-08 22:12:29.
Why am I running marathons?
Because it is satisfying all human needs.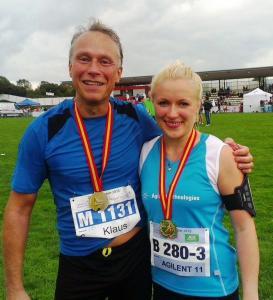 You arrive at the finish line as a different person than the one who started. Getting runners high during the race is like a meditation, which even supports mental growth. The training is turning the body into a fat burning machine which gives me physical growth.
The challenge of each run is an adventure: Am I able to finish? Which gives me a challenge and some uncertainty.
To do something most people never do is very attractive to me because it fulfills the need to be outstanding and significant.
If I can run for several hours, I also can make love for a loooonnng time. Yes, I experienced that it even makes me a better lover: I can contribute better to my partner's satisfaction.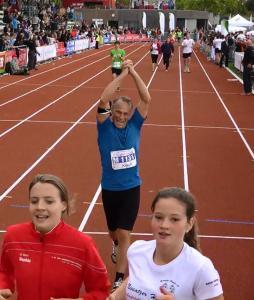 The endurance I got from the training helps me in reaching out for higher targets, which gives me the certainty of being able to reach anything I want.
I enjoy the rhythm of the steps and it is a wonderful pace to experience nature or urban regions. The additional oxygen clears my mind and lets me think better. It makes my body stronger and more attractive and I do love myself, everybody else, the world and the universe better for experiencing that.
Writing this, I just realized, that it fulfills all six human needs. Actually, anything that fulfills more than three human needs is addictive. Probably the real reason to do it, again and again, is:
I am addicted to running!
How Vitality4Happiness satisfies your six human needs (according to Tony Robbins):