Bali 24 Hours Offline on Nyepi Day of Silence 2020
Nyepi Day 2020
will start at 6:00 AM on Wednesday, March 25, 2020
and ends at 6:00 AM on Thursday, March 26, 2020 *
Nyepi Day of Silence 2020 is the Balinese New Year. And it is very different than in the western world. Because Bali goes 24 hours offline.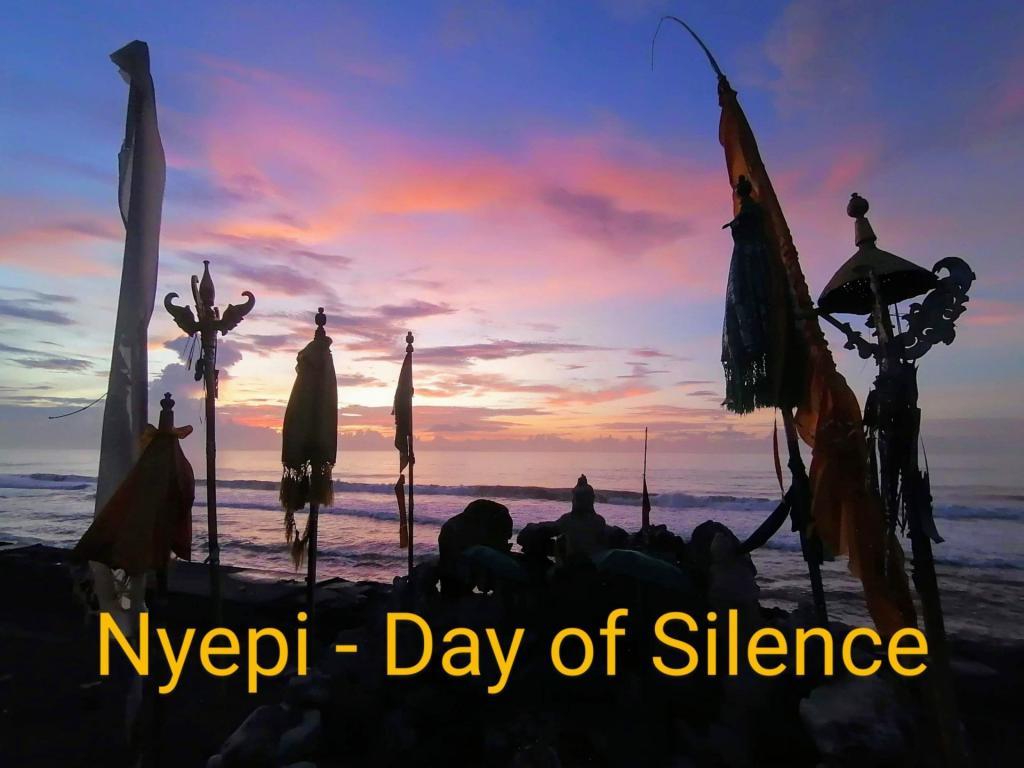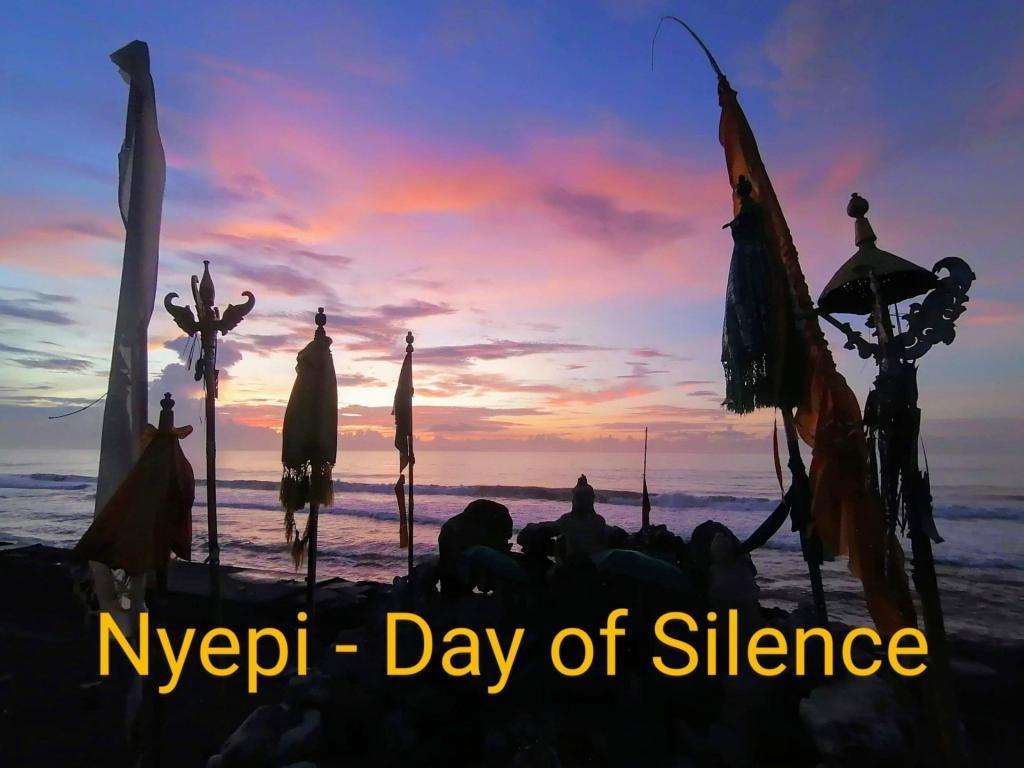 Most cultures celebrate New Year with fireworks and a lot of parties, alcohol, and a lot of noise. The Balinese call the Hindu Day of Silence "Nyepi". The intention of Nyepi is, to meditate and getting quiet inside.
It is even forbidden to going on the street, no music, no fires, no electric light …
Bali Goes 24 Hours Offline on, Wed. March 25th, 2020 from 6 am until Thu., March 26th, 2020 at 6 am *. So don't worry if your friends in Bali are not responding to your instant messaging.
And all shops and restaurants will be closed, only hotels provide basic services to their guests.
Further, the Airport is out of service for 23 hours on March 25 from 6:00 * and will be served again on March 26, 2020, at 05:00 *.
* All times are in WITA, Central Indonesia Time, Bali, Perth, Singapore time zone.
I am really looking forward to this quiet and peaceful Nyepi day 2020 in Bali. Because I will enjoy my silent day for
Thinking Time – Think First Then Act – Work Smarter, Not Harder
Further information about Bali Goes 24 Hours Offline on Silent Day, Balinese Day of Silence 2020
Dates for the Balinese Nyepi Day of Silence 2020 and in the next years
| Common Era Year | Balinese Year | Nyepi Date |
| --- | --- | --- |
| 2020 | 1942 | 25 March |
| 2021 | 1943 | 14 March |
| 2022 | 1944 | 3 March |
| 2023 | 1945 | 22 March |
| 2024 | 1946 | 11 March |
| 2025 | 1947 | 29 March |
| 2026 | 1948 | 19 March |