Confeneurs Bali at UDARA BALI – Yoga Detox Spa – Source Vitality4Happiness on Youtube

Confeneurs Bali 2020
Exclusive Conscious Female Entrepreneur Business Retreat
This entrepreneur journey to Bali elevates your mindset to an unprecedented level
15 days/14 nights the beautiful, exclusive UDARA BALI Resort – Yoga Detox Spa
12 entrepreneurs inspiring you through networking
9 days coaching by Klaus Forster and selected top coaches
Balinese mentality, kama, and gratitude will enchant you
Work inflow, after clarifying your purpose of life and shaping your business accordingly
Positioning of your business according to your purpose and uniqueness
Marketing strategy to transport your uniqueness to customers
Attract customers you really love to work with
An extraordinary experience awaits you at the Confeneurs Business Retreat
Do not miss this opportunity!
---
Mindfulness practice, accommodation, and vegetarian meals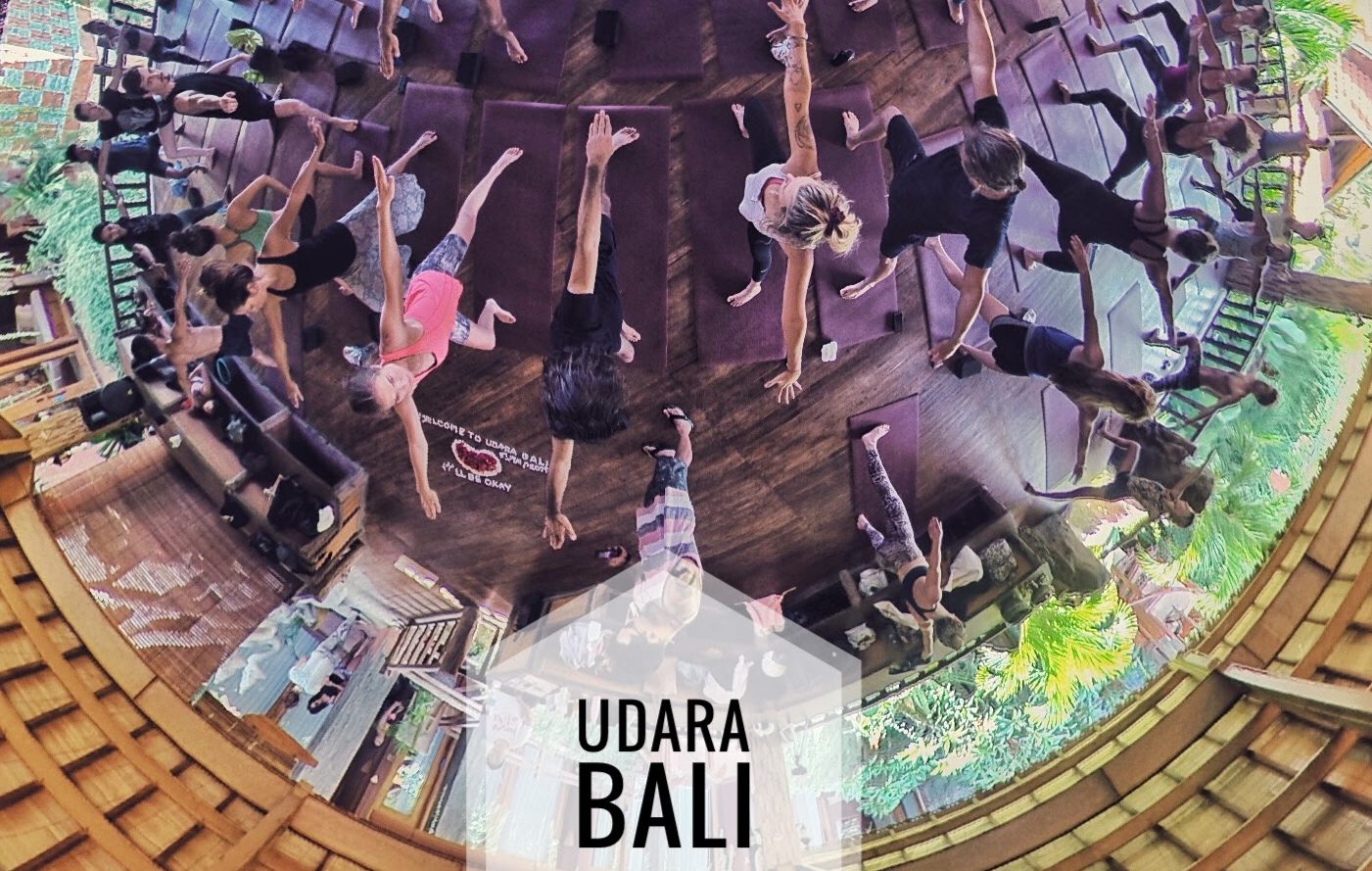 Yoga
Meditation
Chocolate Ceremony
Accommodation in single or twin rooms
Welcome drink and fruit upon arrival
Daily breakfast, lunch or dinner (Take away options possible when you plan to go on an excursion), mineral water
Wellness for Confeneurs Bali
Free use of UDARA's facilities including
1 x 60 minutes massage per participant
Yoga, Meditation and Healing Classes
Swimming pool with pool bar access
Warm water Watsu Pool (35° warm water)
Finnish sauna and steam room
Jacuzzi and old plunge pool
Meditation Cave
Garden area with bean bags & sunbed area on the beach.
---
IF YOU WANT TO BECOME A MEMBER OF THE CONFENEURS BUSINESS RETREAT, 
YOU NEED TO DO THE FOLLOWING NOW:
STEP 1: Apply for free for your participation:
Only entrepreneurs who meet our strict application criteria will be invited to participate. This application is a prerequisite to advance to the next round. And to become a Business Retreat participant!
STEP 2: You will receive a qualification call with an acceptance or cancellation from our Confeneurs Bali Business Retreat After we checked your application, you will be informed whether you were accepted or not.
STEP 3: Participate in the Business Retreat in Bali on:
February 1 to 15, 2020 
and experience Bali, and your growth at the Confeneurs Bali Business Retreat 2020. Wher you will receive exclusive coaching from Klaus Forster and his experts on how to lead your company consciously according to your purpose!
---
KLAUS FORSTER
"You are already successfully working independently. But you want to realize a dream, make a real "breakthrough" or make a quantum leap? Then you are one of the few people for whom I have started the Confeneurs Business Retreat.

Because this club is not for beginners or average people. The Confeneurs Bali brings an elite circle of max. 12 highly motivated, successful and brilliant conscious entrepreneurs together."
Many customers already know that Klaus Forster has built up a highly successful business since 2009.
---
This business retreat is aimed for entrepreneurs who want to take a huge step forward
There are achievements that did not exist so far in Vitality4Happiness. Among other things, the possibility of individual coaching by Klaus Forster and his other experts.
Just take the opportunity to get to know Klaus Forster and his conscious entrepreneur coaches privately and to travel to Bali to meet with them for your business retreat!
---
Vitality4Happiness References
Sarah Benice, author of Start Homecare Business

BM, UK/Spain
"Klaus is a unique one-stop success guide for any entrepreneur who takes their project and career seriously. I was particularly impressed by his rare combination of business acumen, solid technical skills, deep human qualities/attunement, and his evident vocational authenticity. A rare find; I wouldn't hesitate to recommend his services for anyone who wants to launch their dream project or uplevel their work and life.​
Julian Lenz, Farbrausch

Claudia Tan, master2minds

Werner Siedl, TCI-Partners, Consultant
"At an Unternehmercoach Mastermind, I had multiple times a coaching exchange with Klaus. Klaus followed up and kept motivating me to continue this exchange, even if time is tight. But this is what makes the coaching exchange very valuable, to stay focused. I participated since years coaching in personal dialogs and in groups and I do not want to miss this personal dialogue."
Hannah Nitschinger, fit at work

---
Frequently Asked Questions
Question: For whom is the Confeneurs Bali suitable?
The Confeneurs Bali is, let's be frank, not suitable for everyone. It turns the structure of already successful and exceptional people. Entrepreneurs who still want to perform on their purpose of life, a dream, a breakthrough, a quantum leap. Find out through our application process, whether if it is suitable for you.
Question: What is my time requirement as a member of the Confeneurs Bali?
Your personal time is manageable. Meet up with Klaus Forster and his experts for 14 days. Hosted at the Udara Resort in Bali, which will help you a lot. The Confeneurs Bali will start in February 2020. You will also follow up on your goals in the form of online network meetings, telephone or Skype calls, e-mails, etc.
Question: Why only 12 Confeneurs Bali participants?
There can not be too many participants, to be able to respond to each member individually. For 12 participants, that this is absolutely possible. It should not be too few participants.  This ensures that the individual participants through their ideas, contacts, co-operation, etc., really fertilize each other. Because the other 11 participants (the business retreat is limited to 12 participants) bring you unique expertise and benefits!
For example, you get a perspective from the "outside" on your business. Due to other entrepreneurs, who are not dependent on you or in a personal commitment with you.
Question: What is included in the Confeneurs Bali Business Retreat?
3 * 3 days coaching by Klaus Forster and his experts
15 days / 14 nights at Udara Bali – Yoga Detox Spa
daily breakfast, lunch or dinner (vegetarian)
1 massage and cacao ceremony
free use of yoga, meditation and healing classes, spa, sauna, jacuzzi. shuttle bus, …
Early bird 400 € discount only until November 15, 2019
PLUS: Get your
50 € discount

 for answering the questionnaire. It takes only 10 minutes. And you still can do that after your application!