Originally posted 2020-08-23 12:00:17.
Instead of asking: What will I do when?
We should rather think about:
Why shall I do what?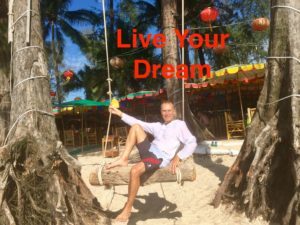 Managing our urgent tasks is the Logical Fallacy of Time Management. We should manage our tasks depending on how essential they are. To be able to do so, we need to know what we want to achieve in our life.
This is much easier if we have written down our dreams and targets. To find the next required step, it is good to reread your dreams and targets, in order to stay focused. Then think about the next little task, that you are going to initiate today.
Can you feel, how your focus shifts from urgent to essential?
Inborn Logical Fallacy of Time Management
The damn thing is: We are genetically programmed to focus on the urgent stuff. If a dinosaur did hunt your grand-grand-…-parents, they did run! And they did not think about, what would be the next essential step to becoming spiritually enlightened! Nor they sat down and smoked a cigarette to think, what would be the best in this situation?
This instinct to take care of the urgency in this situation saved their life. And by acting like this, they were able to protect our species. So we should be grateful for this instinct because we are alive due to it!
How to overcome the Logical Fallacy of Time Management
Nowadays dinosaurs are not around anymore. So other things came into our lives, that we consider as urgent, e.g.:
the taxman,
our boss,
being on time for a date,
deadlines,
and schedules.
Which is good, if you have thought about the priorities first! And if you schedule most of your time for tasks, that serve your dreams and targets! By doing so, you made your essential tasks urgent. So your basic instinct of focusing on the urgent stuff serves your essentials!
So, go and review your dreams and targets to overcome the Logical Fallacy of Time Management. Then choose the next little step and schedule it for the next week … just to make it urgent!