iSpeech
Why is vitality the ultimate way to pursuit happiness? Because it increases your longevity and lifespan. So this is not a selfish act ... learn more in the entire movie
Cos'è la vitalità?
Cosa significa vitale? Definizione del potere di vitalità:
Don't miss the next part. Sign up for free via this registration link!
Vitality ha 4 componenti:
Salute e forma fisica e mentale
e per questo significa la combinazione di:
Salute mentale - non solo salute maschile (resistenza)
Fitness mentale
Salute fisica e
Idoneità fisica
Durante questa serie, approfondirò tutti questi componenti. Cosa significano questi 4 componenti? Quali componenti hanno più o meno influenza sul potere della vitalità? E finalmente risponderà alla domanda:
Why do so many people set their priorities to the least essential components and ignore the essentials? And what you can specifically do to apply the components of it more beneficially. Let's start at the end:
Salute fisica e forma fisica
Perché tutti hanno già sperimentato
Lesioni dopo un incidente,
Inacidire i muscoli dopo l'allenamento fisico,
Situazioni in cui la salute si è persa, o
Malattia, se ti sei ammalato.
E per questo è facile da capire.
Most people ignore their physical health, as long as it is in a reasonable balance. We do not give our health much attention, as long as their body is working well, pain-free, or used to the pain. We only tend to give it attention if it becomes urgent, which is tragic.
It is almost the same with mental health and fitness. But we usually put even less attention on that than on physical health, which is even more tragic!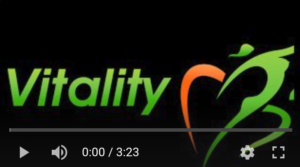 4. Significato di idoneità fisica - Cos'è l'idoneità fisica?
An athlete represents physical fitness with a well-trained body. But here comes the paradox: Physical training requires bringing the system out of balance by exceeding the abilities of a muscle. For example: To train your ability to run, you need to run a little bit further than what is convenient for you to create some discomfort, maybe even a bit of pain. Due to that, you find signs in many gyms, like: "No pain - no gain!" And this seems to be the opposite of the balanced of your body functions, which I described before as physical health.
The balance comes into play during the relaxation phase, which needs to follow the physical training. The growth takes place during relaxation. The training sets a growth impulse. After you over exceeded your standard capabilities, you need a rest, in which the recovery and the growth take place.
3. Significato della salute fisica - Cos'è la salute fisica?
All functions of the body are working well balanced together, like a well-functioning clockwork. Health is much more than abstinence from sickness, illness, or diseases!
Physical health is a present, which we get as a newborn. And it is a result of our behavior, while we grow up and get older. Physical health is simply a consequence of what we consume. How we live and move, what we do - or don't do, drink, eat. In Germany, we say:
"Sei quello che mangi!"
Che significa:
"You are what you eat!"
o per dirlo in modo più drastico:
"Immondizia dentro - spazzatura fuori!"
Because the body gets to build and continuously rebuilds from the elements in our nutrition, dinks, and the air we breathe.
Let's do a thought experiment and cut off some of the essential physical supplies our body needs to determine what is critical for our physical health. What do you think of the first? I guess it is in this sequence:
Cibo
Bere
Aria, e infine
Movimento, ammesso che ci pensassi.
A seconda della tua mentalità
Probabilmente hai anche pensato ad alcuni di questi:
- cosmetici
- integratori alimentari
- taglio di capelli
- manicure, pedicure
- igiene
- Abiti
- riscaldamento o aria condizionata
- trasporto
- assicurazioni
- i soldi
- lavoro
That is all brainfuck, because those are NO basic physical needs. But most likely, you forgot about
Piscia e cacca!
Going to the toilet is the result of digestion. It is the rubish collection of our body!
It is tragic to forget that this will poison itself within a few weeks if your body stops doing this!
All the rest is convenient! There is nothing terrible about convenience, but it is out of focus for your physical health because its abstinence will not kill you. Apart from, if you are a princess.
So, let's bring what is left into a priority. What are the essential ones of the basic physical needs? In other words: What will kill you the fastest if it is not available anymore?
Air - not breathing will create brain damage within minutes or even kill you shortly after that.
Bevi: nessuna scorta d'acqua ti ucciderà entro alcuni giorni.
Piscia e cacca: avveleneranno il tuo corpo e ti uccideranno entro alcune settimane.
Cibo: puoi andare in giro senza per alcuni mesi.
Motion - this is a question of some more months or even years.
Stile di vita occidentale comune
Ma cosa ci fa concentrare di più?
Bellezza e fitness
Nutrition supplements while mainly eating processed food
Alcol e festa, invece di una sufficiente assunzione di acqua per essere ben idratati
Fumare, invece di respirare
Rubbish collection is not even on the list. So once again, we forget entirely to pee, poo, and sweat.
But the priorities should be the other way around to maintain and improve our physical health. For that, we need to concentrate on:
Practice deep breathing to make deep breathing a habit.
Drink - 2 -to 3 liters of clean water.
Pi, poo, and sweating: to detox continuously.
Food - living food, such as fresh vegetables and fruits, vegetarian oils, protein, vegetarian, fish or meat, and a little bit of carb.
Motion - on top of the mentioned above, you can go for some workout because that has the least priority for your physical health! It indeed becomes a different priority if you look from the physical fitness perspective.
2. Significato della forma fisica mentale: cos'è la forma fisica mentale?
First of all, stop what poisons your mind: Watching, reading, listening to the news! 80 to 95% of them are negative because bad news sells better and gets more attention. The journalists are just doing their job. But every society gets the news they deserve. They get what they pay for. And you experience in life what you focus on. So, if you fill your brain with the bad news ... you will have bad experiences in your life. Also, social media is mostly catching you with negative news. Stop it or make sure you do not spend more than 15 minutes per day on the news and social media. Most people can save several hours per day by limiting this to a quarter of an hour per day!
What can you do with the gained time? Do something for your mental fitness! Learning is the best mental fitness training. Learn something new every day. Practice playing an instrument, a language, a hobby, the skill of selling, learn about social skills, psychology, increase your competence for your work. The options are endless! And as soon as you start looking into the details, each of those skills becomes interesting.
1. Significato della salute mentale - che cos'è la salute mentale?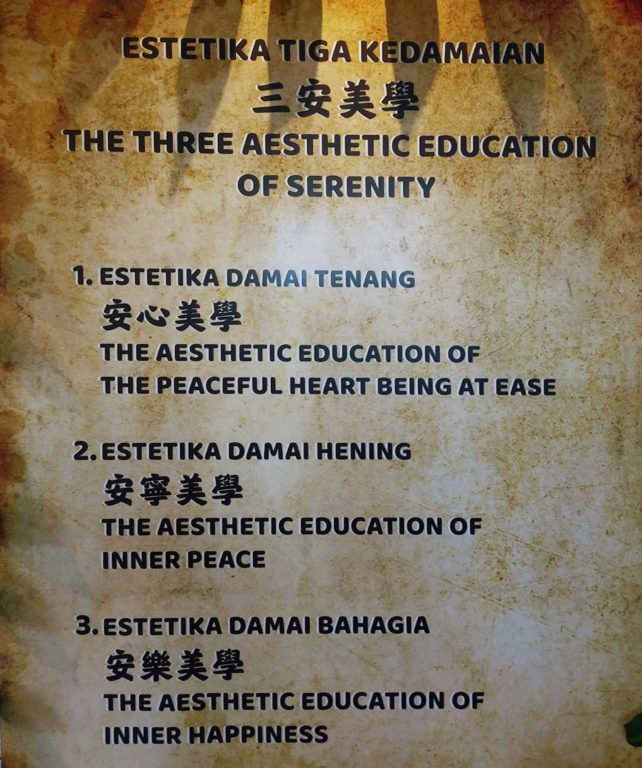 Perché così tante persone hanno attribuito la massima priorità al meno essenziale per il potere della vitalità?
First of all, our reptile brains are genetically programmed to concentrate on urgent things. If our ancestors would have ignored the urgency to run away, if a saber-toothed tiger was attacking them, and instead of that, they would have thought about something essential, for example, their purpose of life, we wouldn't be here today! This behavior got programmed in our genes. The stone age thinkers, who took care of the essentials first, got eaten by the saber-toothed tiger, and their gens got lost. And due to that, concentrating on the essential things instead of the urgent ones seems counterintuitive to us.
Times have changed, and today there is no saber-toothed tiger around anymore. Even if we are consciously aware that taking care of the essential things first is the more thoughtful way to act and produces better results, we are trapped in our genes and usually take care of the urgent things first. Another reason can be that it is fun to be a "firefighter." It serves our desire for adventure!
And second, most of our knowledge is influenced by marketing. There is a lot of money in the fitness market, basically in physical fitness. The same thing is true for health. There is much more business in physical health than in the mental health sector. So, what you will get to see, read and hear about vital living is mainly in the physical fitness or health domain.
You might say: I learned about it in school, or from some media, such as a book, a seminar, or a magazine. But you need to understand that your teachers are human beings, too. They also rely on the media. And all of the media is strongly influenced by some lobby if they publish something about it because they get paid for that!
Third and finally, those things that have the most significant impact on the power of vitality are almost available for free! No one is interested in promoting this.
Ecco alcuni consigli per te:
How to put the priorities to the essential components?
And how to make it fun so that you stick to it?
Why is it essential to make the power of vitality urgent?
Per la tua salute mentale, puoi praticare la meditazione per creare una mentalità positiva a costo zero. Puoi iniziare subito partecipando a un programma sfida di meditazione, which is a fun way to build a meditation habit and learn how to meditate. This will create a practice so that you will do it consistently! Your mental health and fitness will benefit much from a meditation habit.
21 giorni di abbondanza Sfida compiti e meditazioni Deepak Chopra
You can create a balance between periodic stress for your mental fitness to train your mental strength and relaxation to recover from it for your growth on your own, free of charge. Even allenamento per la forza mentale potrebbe essere utile per iniziare questa abitudine e creare maggiore consapevolezza per essa.
Master Fears And Worries - Finisci la crisi come un vincitore
Per la tua salute fisica puoi fare esercizi di respirazione, il tutto gratuitamente. Se vuoi un po 'di ispirazione per iniziare, unisciti al sfida di respirazione profonda. E impara alcuni divertenti esercizi di respirazione, costruisci un'abitudine di respirazione profonda e impara ancora di più sui suoi benefici per te. Funziona su entrambi i lati: mentale e fisico!
Make sure that you stay well hydrated and drink plenty of water. Water is our most valuable food. And it is available for almost zero cost! That is probably the reason why we underestimate its value so much. Set a timer for every 2 to 4 hours during the daytime. Have a glass of water to make sure you drink at least 2 to 3 liters a day.
Identify the weakest point of your vital power, and feel if one of the proposed recommendations resonates with you. Then choose one, and go for it. Make it a must to succeed. Commit to someone whom you respect, that you will take it seriously and finish it. Give her or him the authority to fine, punish, or blame you if you fail! Do you think that is absurd? No, you only make the essential urgent. With this little trick, you overcome your genetic programming in your reptile brain to focus on the critical instead of the crucial things!
---
Don't miss the next part. Sign up for free via the registration link sotto il video.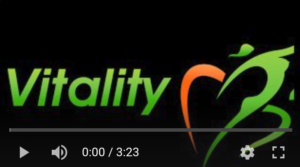 In modo da non perdere nulla e utilizzare i messaggi del tuo corpo per il tuo sostenuto vitalità e felicità.
> Serie di video sulla longevità: pratica la longevità <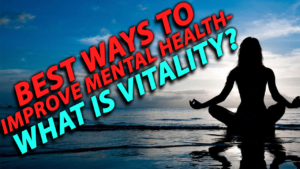 Understand the messages of your body. And how to act on them for your longevity.
---
Idee per le parole chiave
per sempre felici e contenti
un'altra parola per felice