Extend YOUR Lifespan with the LONGEVITY App
---
the LONGEVITY - Extend YOUR Lifespan App
---
Screenshots
---
About this app
Welcome to the LONGEVITY app, to Extend YOUR Lifespan. Improve your vitality by having the longevity strategies always at your fingertips: It is all about your fitness, health, nutrition, mindfulness, healing, and meditations.
Why should you use this app?
Because it does not matter, how old you get. But it matters, how you get old! By improving your physical and mental health and fitness, you enhance the quality of your life. And at the same time, your life expectancy increases.
This LONGEVITY App provides you with daily updates about
Kiat pelatihan kebugaran, disesuaikan untuk umur panjang
Rekomendasi nutrisi sehat untuk memperpanjang umur Anda
Healing Meditations to practice mindfulness, for example

21-Hari Kelimpahan
Tantangan Meditasi Syukur 30 Hari

Dan Pelatihan Kekuatan Mental 8-Minggu (opsional)
...
---
---
Info lebih lanjut

App info: System Requirements, Price

Persyaratan Sistem: Android 7.0 atau lebih tinggi
Memori: minimal 50 MByte
Versi: 1.017Beta
Diperbarui pada: 15.12.2020
Download size: 32.9 MB
In-app purchases: US$ 3.99 - US$ 17.77 per item
Ditawarkan oleh: Vitality4Happiness
Dirilis pada: 14.12.2020
App permissions: Storage, Internet Access
Harga: $ 0,00 - and advertising FREE!
Kategori: Kesehatan & Kebugaran
---
Peringkat dan ulasan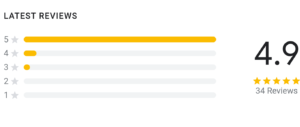 ---
Kontak Pengembang
https://vitality4happiness.com/app-support/