Originally posted 2019-03-02 22:29:14.
Where is the largest prison in the world located?
Between the ears!
Yes, this prison is located in your and my head, the brain. Not laws, ordinances, and rules hold us back, but only what we believe. Everything we think to know, we actually only believe. Let's take a controversial example:
What do you know about Donald Trump?
Please answer honestly this question, before you scroll down and continue to read.
Did you think it through? Did you find out everything you think to know about him? If not, keep on think for a while before you scroll down and read on.
Now look at this, as the German publisher has translated the title of this book: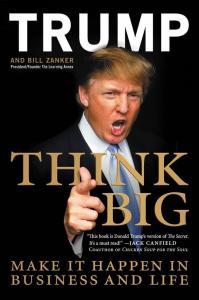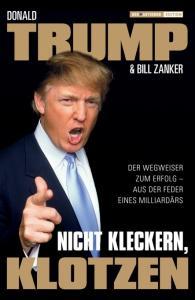 Original: Think Big – Kick-Ass
Make it Happen in Business And Life
German translation: Nicht kleckern, klotzen
Der Wegweiser zum Erfolg - aus der Feder eines Milliadärs
Based on such translations, we believe to know something about Donald Trump. Ironically, the newspaper Bild had enough guts to translate the title with "Groß denken, Hintern treten!" And to be honest, I usually trust (belief) them the least. As you can see, believing means not knowing.
If you want to see it from another perspective, watch Leo's video Mankind Is The Bullshitting Animal. It will inspire you to think about:
How am I full of shit ...
with my spirituality?
with science?
when it comes to politics?
when it comes to family?
with my sexuality?
...
By the end, you can
Believe what you want
That's the key to the prison:
Escape!