Deepak Chopra 21 Tage Fülle auf WhatsApp, Erfahrungen, Kritik, 21 days of abundance deutsch
Hier ein paar wichtige Infos zur
Deepak Chopra 21 Tage Fülle
Meditations-Herausforderung:
Deine Dankbarkeits- und Fülle-Herausforderung "Journey of Empowerment".
Erschaffe dir Fülle – Die 21 Tage der Fülle auf Deutsch geht so:
Die Challenge / Herausforderung besteht darin 21 Tage lang am Ball zu bleiben und dir jeden Tag 10-15 Minuten Zeit für dich selbst einzuräumen, selbst wenn es im Alltag drunter und drüber geht. Es ist nicht einfach, aber definitiv machbar, das haben so viele Menschen in meinen bisherigen Challenge-Gruppen bewiesen. Du kriegst das sicher auch hin! Vorausgesetzt Du willst es wirklich. Das Ziel ist es, am Ende dieser 21 Tage eine neue, gesunde, selbststärkende Routine installiert zu haben. Diese Routine gibt dir selbst an stressigen Tagen einen praktikablen und wohlverdienten Rückzug. Sie ermöglicht, runterzufahren, in deine Kraft, Gelassenheit und deine Mitte zurück zu finden. Von dort aus lassen sich wichtige Entscheidungen mit Selbstsicherheit und solidem Fundament treffen. Und auch das Leben lässt sich dadurch besser genießen und wertiger gestalten.
So läuft die Erschaffe dir Fülle – 21 Tage der Fülle Meditations-Herausforderung ab:
Du und alle anderen Teilnehmer bekommen von mir per Email über unsere WhatsApp Gruppe täglich eine Meditation und Aufgabe für den Tag gepostet. Diese kannst du von egal wo machen, zuhause, im Büro, im Urlaub, egal …
Sie hilft dir dich besser selbst zu reflektieren und zu verstehen. Dich von hinderlichen Glaubenssätzen zu befreien, um ein noch besserer Mensch zu werden.
Die täglichen Meditationen werden von der warmen, freundlichen und wohlwollenden Stimme von Deepak Chopra gesprochen. Und das zentrale Thema ist "Abundance". Wie wir unsere geistige Einstellung auf Fülle, Reichtum und Dankbarkeit eichen.
Hier sind die Spielregeln:
1. Alltagstaugliche Englischkenntnisse erforderlich. Da ich Teilnehmer aus aller Welt habe, sprechen wir untereinander in der WhatsApp Gruppe Englisch. Die Meditationen und Anweisungen zu den täglichen Aufgaben sind ebenfalls auf Englisch.
2. Ein hoher Grad an Ambition und Selbstdisziplin ist erforderlich. In dieser Gruppe habe ich ausschliesslich handverlesene, ambitonierte Menschen eingeladen. Selbstaendige und Unternehmerinnen, die bereit sind, in ihrem eigenen Interesse aus der Komfortzone herrauszugehen. Und die für die Dauer der Challenge. D. h. 21 Tage lang, dran zu bleiben. Taeglich ist jeweils eine kurze Meditationen und eine einfache Aufgabe innerhalb der jeweils nächsten 24 Stunden zu erledigen. Ich strebe eine 100% Mitmachquote unter den Teilnehmern an. Wenn du vorhast nur reinzuschnuppern und nach einigen Tagen die Gruppe wieder zu verlassen, dann ist das nicht das richtige für dich!
Viele in dieser Gruppe sind "Wiederholungstäter". D. h. sie haben so eine Challenge schon mal erfolgreich gemacht. Und haben so viel Nutzen für sich geerntet, dass sie sich nochmal diese Erfahrung gönnen wollen.
Um an dieser Erfahrung der besonderen Art teilzunehmen, investierst du kein Geld, sonndern du investierst deine Zeit und Motivation. Das ist wie das Einzahlen auf dein eigenes Konto. Alles was du tust, kommt dir selbst zugute. Die "Zinsen" sind beträchtlich. Die kommen dir und deinem engstem Umfeld zugute. Du bist vollkommen frei, wann du die Meditation und Aufgabe des Tages machst. Aber du solltest sie innerhalb der jeweils nächsten 24 Stunden nach meinem Post erledigen. Mache es einfach, wann immer es dir am besten in den Kram paßt, unabhängig von den anderen.
Allerdings ist die Teilnahme an dieser Challenge nicht ganz unverbindlich:
Denn wenn du dich anmeldest, dann verpflichtest du dich in der Gruppe zu bleiben und mitzumachen bis zum Schluss!
Dafür wirst du mir und dir selber ewig dankbar sein. Das kann ich dir versprechen. Es ist ein bißchen so wie auf einem Raumschiff zu sein. Da springt auch nicht jeden Tag einer raus ins All, wenn er keinen Bock mehr hat. Sondern alle in der Mannschaft bleiben dabei und machen mit, bis die Mission erfolgreich zu Ende gebracht ist.
Deshalb ist diese Challenge nicht etwas für Jedermann. Und ich habe vollstes Verständnis, wenn du dich nach diesen Infos entscheidest, doch nicht mitzumachen. Wenn du aber denkst,
"Ja, das ist genau das richtige für mich, ich bin dabei",
dann melde Dich an.

Es geht sofort los nachdem Du Dich mit Deiner Email angemeldet hast. Ich werde Dir dann jeden Tag eine Aufgabe zusenden. Und du bekommst auch die Deepak Chopra Meditation des Tages. Ich freue mich, von dir zu hören!
Alle Meditationen der Erschaffe dir Fülle – 21 Tage der Fülle – sind auch auf Deutsch verfügbar:
21 Days of Abundance Audio Download English Spanish German French
From today we start to work towards your gratitude and abundance. You're aiming to receive your 1st task. This will be your day 1 task and therefore the gift will be a lovely meditation from Deepak Chopra. In order to remind you, I am going to send you each day one task in the morning. Then you got twenty-four hours to complete the task. Are you in?
A note about the audio:
"I am providing the sound files because your ear is your emotional interface. You will realize that very quickly when you hear the computer voice. It sounds a bit metallic, because I reduced it to the lowest resolution, to decrease data volume and download time for you. And if there is an initial dislike of the sound of the voice, this will go away after one or two minutes.  In fact, we are learning with emotions up to 20 times faster than learning dry facts. Listening lets you memorize 4 to 5 times more than reading. Reading and listening at the same time about 7 times faster than reading alone. And if you do something, like taking your thinking time and writing down the answers, making an action plan, and execute the first step, you can boost it up to learning about 20 times more, compared to reading only.

So, I strongly recommend to hear and read at the same time AND do the exercises. To make the best use and get the best result out of this program."
Open your mind for your morning gratitude and abundance challenge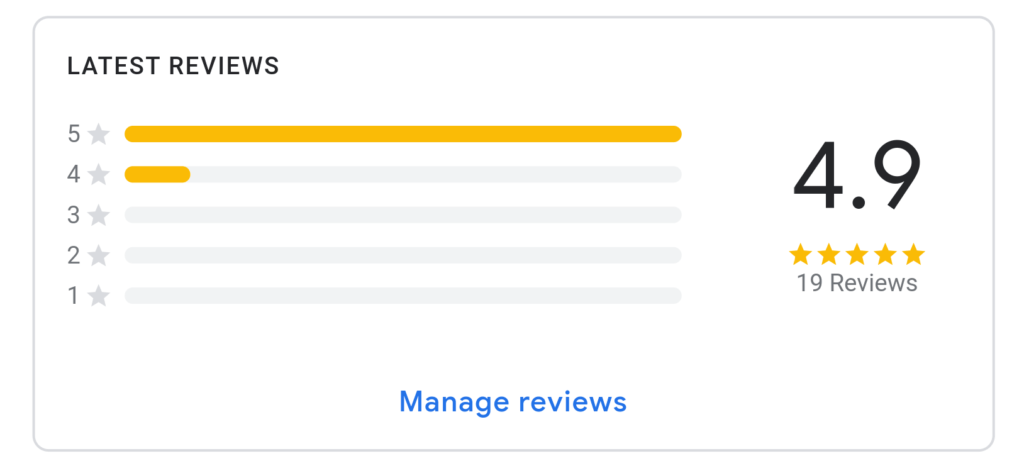 There are 3 things I would like to ask you for:
Be open to new experiences 
Take the tasks, ideas, techniques, tools, meditations, incantations, recommendations, … I will share with you during your gratitude and abundance challenge without any judgment. Easily said, hard to do … at least commit to doing your best, to be open-minded, and allow to let it all in.
Don't believe a word I say!
Nor the words from anyone else who gives you advice during this challenge, such as Deepak Chopra, Tony Robbins, Leo Guera, and all of the other gurus. This might surprise you. Does it?
I just want to encourage you to think for yourself. Feel into the recommendations, tools, practices … and decide yourself if it resonates with you. There is nothing right nor wrong about it. None of it is true nor false. Just accept that everyone shares just an opinion from his current standpoint. It was their truth at the time when the lines were written, the audio, or the video got recorded. Think about it an choose your stand- and starting point, find your truth in it, and finally, apply what serves you the best.
The challenge might not be on day 1 today, but that is no problem. Because it offers you a collection of thoughts, methods, and tools which are pretty independent of each other. So, they are not depending on the previous ones. Just go with the group. Next month we will repeat the challenge. That gives you the opportunity to do those from day 1 until today.
So solltest Du Dich für Deine Erschaffe dir Fülle Meditations-Herausforderung vorbereiten:
To prepare for day 1: Get yourself an Abundance Notebook (for example Myndmap, it also can be an electronic to-do list, your calendar, …) to be prepared for the challenge. Range the pages
Task 0
Task 1
2
3
all the way to
Task 30
Don't worry, there'll be no judgment or analysis of your activities. It is all about YOU – do whatever serves you best possible. Be open to finding out what serves you best. But be aware, that you will find that outside of your comfort zone!
Gratitude is key for abundance
That's why I will ask you every day to write down 5 things you are grateful for. To understand the concept a bit deeper and how it serves your abundance, have a look at this video:
Gratitude, gratitude, why gratitude?
Source: Why Gratitude on Youtube
Your Gratitude Challenge:
Write down five things you are grateful for:
1. I am grateful for …, because …
2. Further, I am grateful for …, because …
…
5. Finally, I am grateful for …, because …
Please remember that as your self-esteem grows, due to a feeling of gratitude, your feelings of helplessness and your fears disappear.
And here comes your gift for your completion of the initialization:
Like Heat Turns Ice Into Water,
Gratitude Turns Fear Into Abundance!
Vital and happy regards
Klaus Forster
Erschaffe dir Fülle
21 tage der fülle whatsapp
erschaffe dir Fülle kritik
21 days of abundance whatsapp erfahrungen
erschaffe dir Fülle aufgaben
21 days of abundance kritik
deepak chopra 21 tage fülle erfahrungen
21 days of abundance deutsch
21 days of abundance erfahrungen
deepak chopra 21 tage fülle whatsapp
21 tage der fülle erfahrung