👄📣🧏‍♀️ Enjoy listening to this podcast! Click the globe for 🇬🇧🇩🇪🇫🇷🇪🇸🇨🇳🇮🇪
Nyepi Day 2021
It will start at 6:00 a. m. * on March 14, 2021
and ends at 6:00 a. m. * on March 15, 2021
Nyepi is the Balinese New Year. And it is very different than in the western world. Because Bali goes 24 hours offline.
NEW TRADITIONS Nyepi, the "Day of Silence", 1s one of Bali's most im- portant religious celebrations, held each March and bringing the entire island to a complete standstill for 24 hours. On the evening before Nyepi begins, there are dramatic parades of huge papier miché or Styrofoam mon- sters known as ogoh-ogoh, meant to represent the demons to be cleansed from the island. Today most visitors assume that the ogoh-ogoh are an ancient Balinese tradition. But in truth they are a very recent innovation, first appearing in Denpasar in the 1980s. There is no better illustration of the vibrant dyna- mism of Balinese culture on the one hand, and of how quickly new inven- tsons can come to be regarded as fixed "traditions" on the other. Even during their short existence, the ogoh-ogoh have undergone rein- vention. In the 1990s and carly 2000s many of the individual monsters were modelled on figures trom modern popular culture-from terrorist bombers to Hollywood villains. Today, however, these pop culture ogoh-ogoh have be- come markedly less common, thanks to calls from conservative religious au- thorities for people to restrict their monster-making to "traditional" subjects, adly demons from Hindu-Balinese mythology.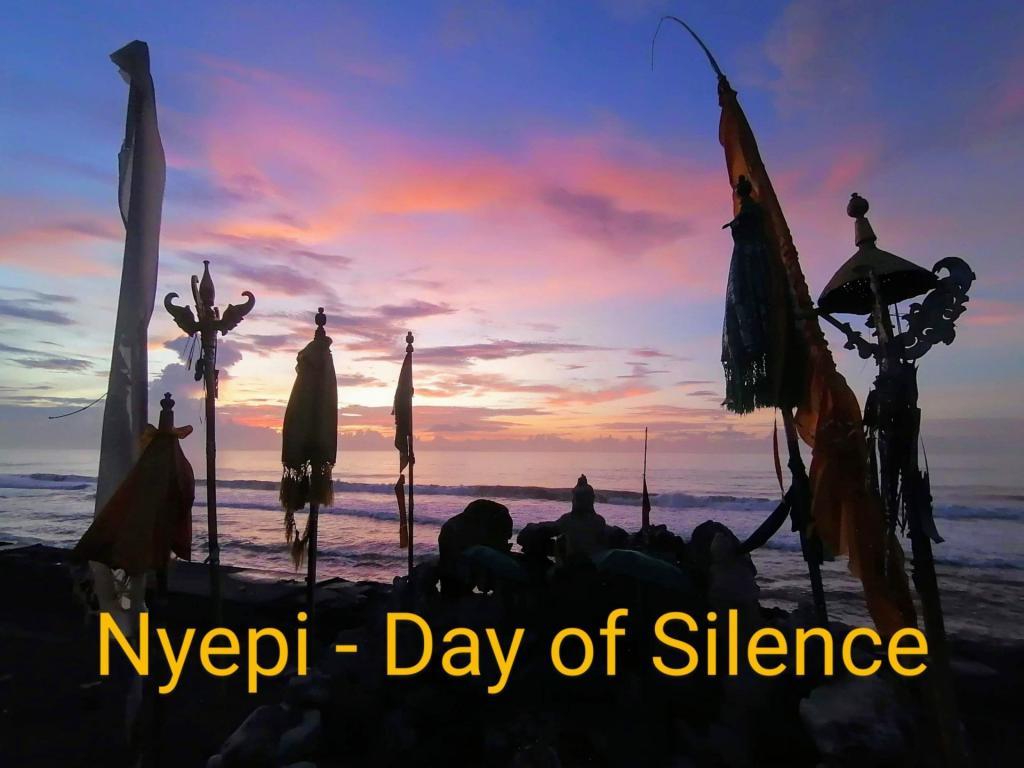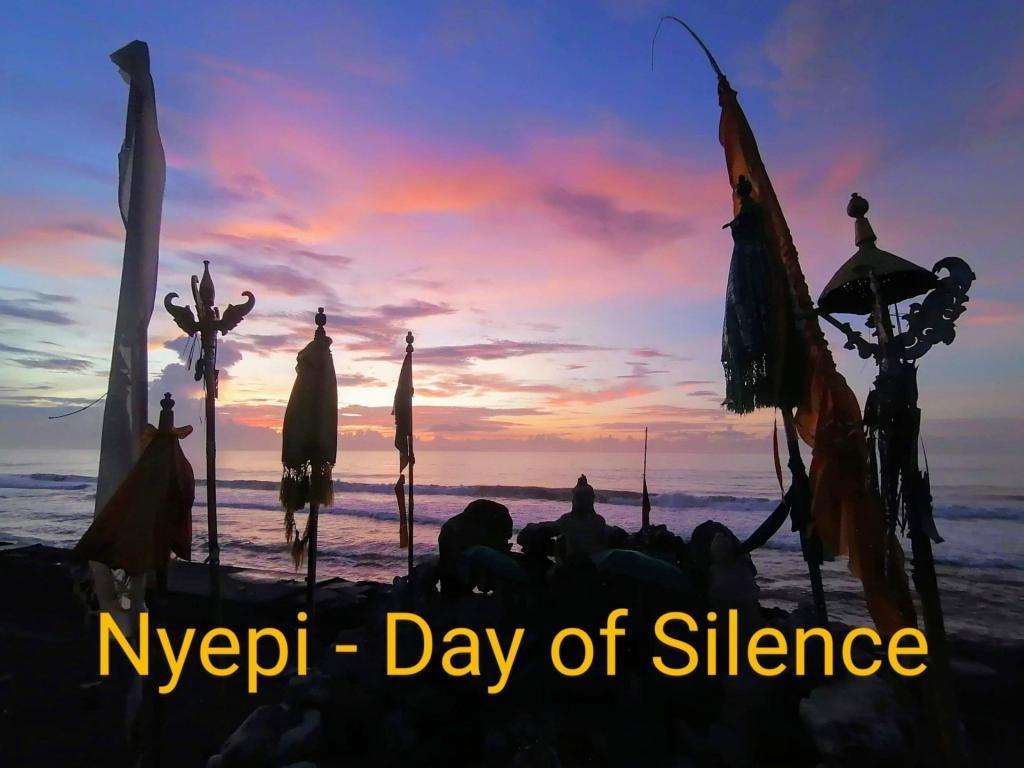 Most cultures celebrate New Year with fireworks and a lot of parties, alcohol, and a lot of noise. The Balinese call the Hindu Day of Silence "Nyepi". The intention of Nyepi is, to meditate and getting quiet inside.
It is even forbidden to going on the street, no music, no fires, no electric light …
Bali Goes 24 Hours Offline on, March 14th, 2020 from 6 a. m. until Thu., March 26th, 2020 at 6 a. m. *. So don't worry if your friends in Bali are not responding to your instant messaging.
And all shops and restaurants will be closed, only hotels provide basic services to their guests.
Further, the Airport is out of service for 23 hours on March 14 from 6:00 a. m.* and will be served again on March 15, 2020, at 05:00 a. m. *.
* All times are in WITA, Central Indonesia Time, Bali, Perth, Singapore time zone.
I am really looking forward to this quiet and peaceful Nyepi day 2021 in Bali. Because I will enjoy my silent day for
Thinking Time – Think First Then Act – Work Smarter, Not Harder
Gratitude Meditation – FREE Podcast MP3 Audio-Download (37 Min)
Further information about Bali Goes 24 Hours Offline on Silent Day, Bali Day of Silence 2021
Dates for the Nyepi – Bali Day of Silence 2021 and in the next years
| Common Era Year | Balinese Year | Nyepi Date |
| --- | --- | --- |
| | | |
| 2021 | 1943 | 14 March |
| 2022 | 1944 | 3 March |
| 2023 | 1945 | 22 March |
| 2024 | 1946 | 11 March |
| 2025 | 1947 | 29 March |
| 2026 | 1948 | 19 March |